For women only
Feministas, audaces y fabulosos son quizá los mejores adjetivos para definir los nuevos espacios de trabajo diseñados por mujeres para mujeres. Imagina encontrar un espacio de trabajo para conocer a otras profesionales, construir nuevos proyectos e iniciar movimientos para lograr cambios personales y sociales. Esta es la nueva tendencia alrededor del mundo.
Desde finales del siglo XIX existían clubs de mujeres, esa comunidad donde encontrarías personalidades distintas, posturas ideológicas contrarias y aún así podrías crecer personal y profesionalmente. Entre el círculo periodístico es famosa una anécdota que narra cómo a Fanny Fern, una de las columnistas mejor pagadas de la década de 1850, el New York Press Club le negó la entregada a una cena con Charles Dickens.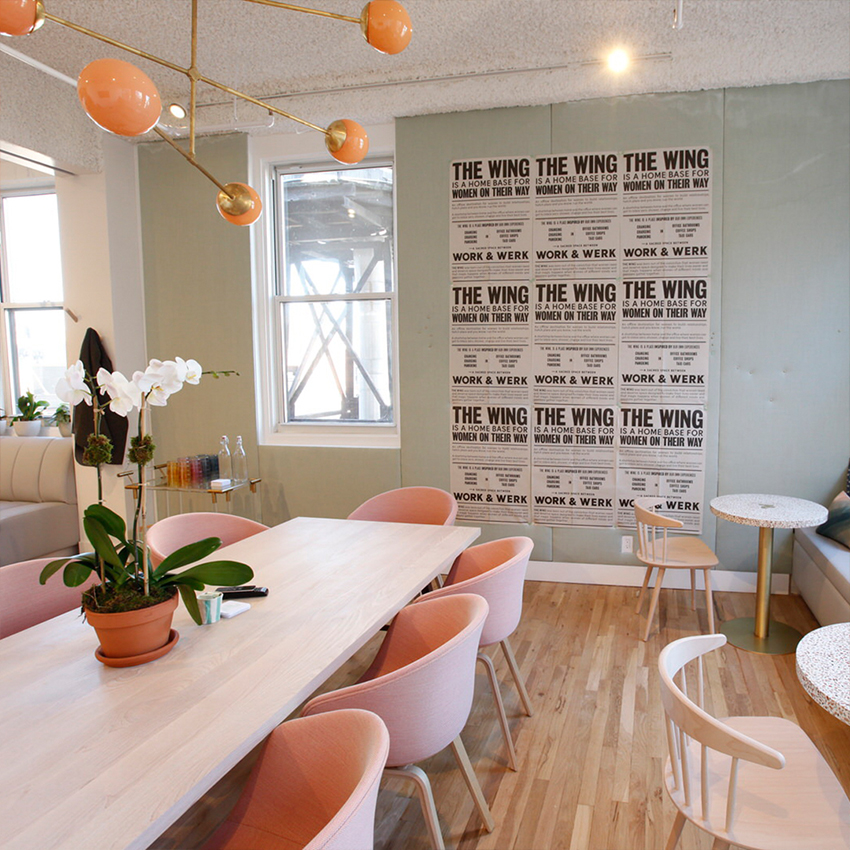 Fern y una colega periodista, Jane Cunningham Croly, decidieron fundar su propio club en Nueva York, Sorosis, en 1868 y varias décadas después el concepto se había replicado en todo Estados Unidos. Así se lograron grandes cambios y se impulsaron iniciativas como el derecho al voto y políticas de planificación familiar.
Con la incorporación de las mujeres al mercado laboral fueron desapareciendo los clubs, pero se han reactivado. The Wing, en Estados Unidos, The Trouble Club, en Londres, y Alma Sensai en Madrid, han impulsado de nuevo estos conceptos.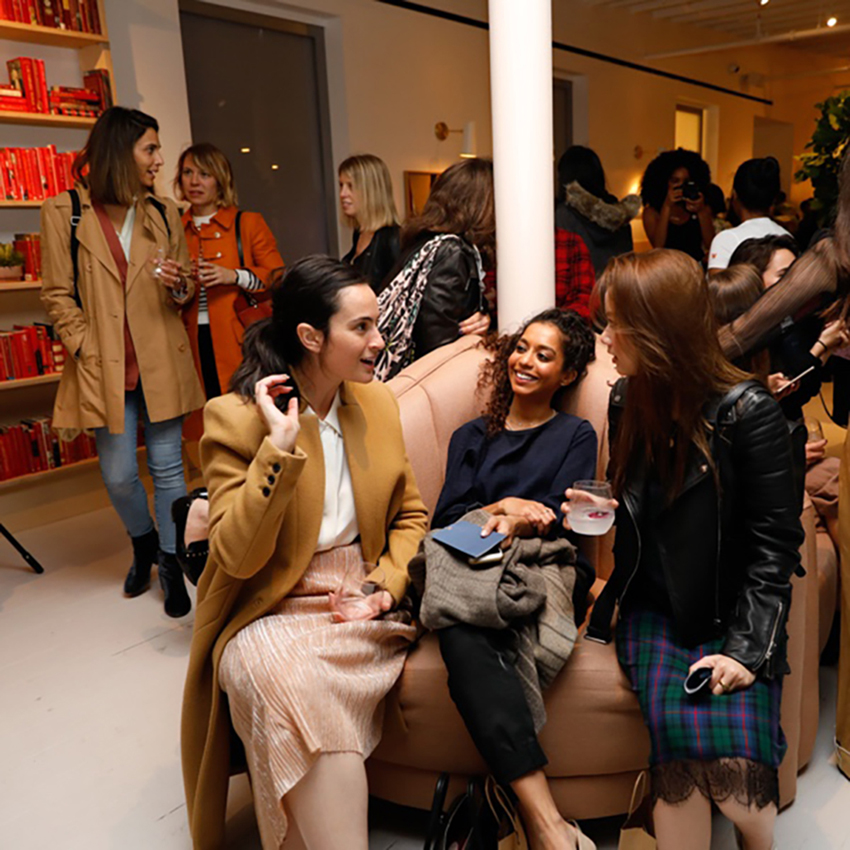 ¿Cómo es un club de mujeres contemporáneo?
Todo está pensado en función de sus necesidades, son puntos de encuentro cosmopolitas.
Decoración: Alma Sensai, de Madrid, por ejemplo, tiene techos altos con vidrieras coloridas, mosaicos en la madera de los suelos, escaleras de mármol y mucho blanco. Espacios como The Wing, se caracterizan por el rosa millennial, muebles de mediados de siglo con modelos más modernos, mesas de terrazo dorado, sillas de madera y colores pastel.
Servicios: Algunos cuentan con salas de belleza, cafetería, espacios de coworking, salas de descanso, servicios de sastrería, espacios especiales para niños, salas de lactancia y tiendas para promover los productos de emprendedoras.
Otras actividades: The Trouble Club, en Londres, al igual que The Wing, programan charlas y debates, veladas privadas, clubs de lecturas y ponencias con mujeres que han destacado en la política, economía y otras ramas profesionales.
Healthyish food: En The Perch, de The Wing, podrás encontrar sopas, bocadillos de restaurantes de moda, tés, matcha, jugos. La comida es fresca y limpia, informal pero saludable, alimentos pensados por chefs.
 Estos clubs sociales son una tendencia que responde a la necesidad de crear comunidad, tener espacios seguros para trabajar, establecer nuevas relaciones laborales y planificar nuevos proyectos. Buscan diversidad para generar ambientes más ricos y de crecimiento personal. Lugares que nacen para adaptarse al ritmo de vida de las mujeres actuales.