MUST FOLLOW ON INSTAGRAM IF YOU ARE A TRENDY MOM
Cada niño tiene un estilo distinto de vestir y con ayuda de sus padres puede ir descubriendo qué elementos le gusta utilizar. Si estas buscando inspiración para vestir a tus hijos, ¡debes seguir estas cuentas de Instagram!
1. La dominicana Haileigh Vásquez de siete años, desde ya es un ícono de la moda pues es modelo y actriz. Su pelo rizado con un toque afro es su mejor accesorio. Cuando sea grande sueña con convertirse en una diseñadora de modas como Karl Lagerfeld.
Follow @hails_world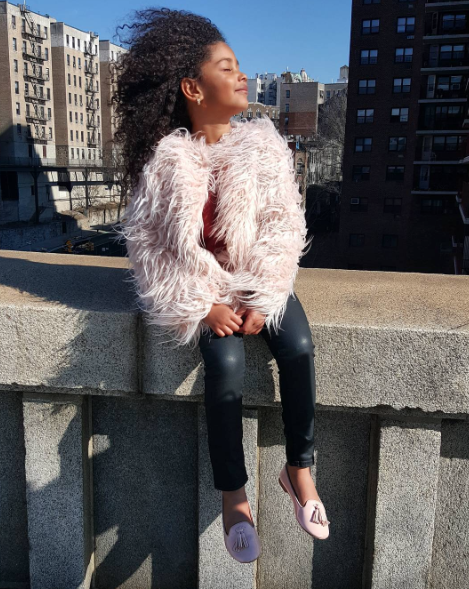 ---
2. A pesar de tener un año recién cumplido, Valentina es una niña sonriente, fotogénica y transmite su carisma innato. En su cuenta de Instagram podrás tomar ideas de cómo vestir a tu bebé y tomarle las fotos más cute.
Follow @valentina_calvop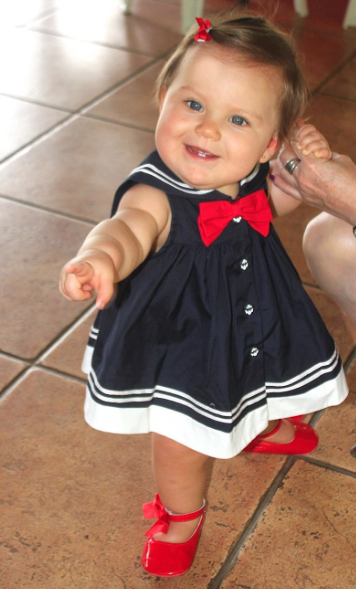 ---
3. Alonso Mateo desde que era muy pequeño ha ido mostrando su estilo preppy. En sus post no puede faltar su chaqueta de cuero y a pesar de que se viste súper a la moda, no pierde su esencia de niño. Puedes encontrar sus fotos en la cuenta de su mamá.
Follow @luisafere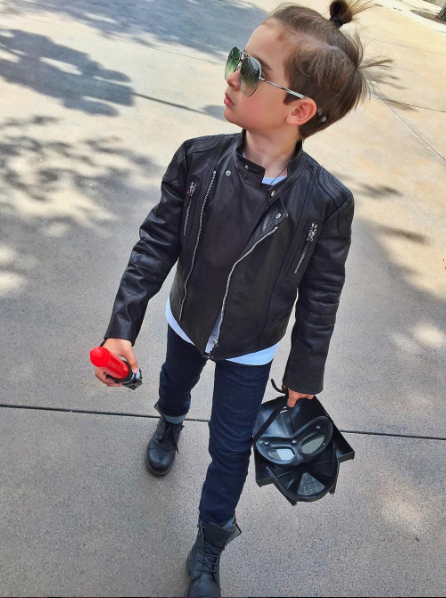 ---
4. Las gorras, sombreros, gorros, trenzas y lindos peinados son el sello característico de Genesis de cuatro años. Su toque latino combinado con las últimas tendencias de moda hace de esta niña una trendsetter nata.
Follow @miss_gabby_13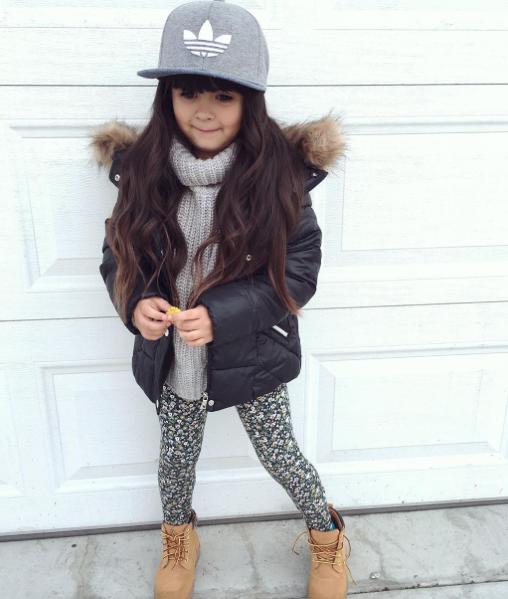 ---
5. Gavin Logan Raygoza a su corta edad ya es un modelo, bailarín, actor y fashionista. Su estilo se volvió aún más famoso luego de participar en el video musical de la canción Happy de Pharrell. Si tu hijo tiene potencial y quiere explotar su estilo, pues este niño definitivamente será tu inspiración.
Follow @gavster_07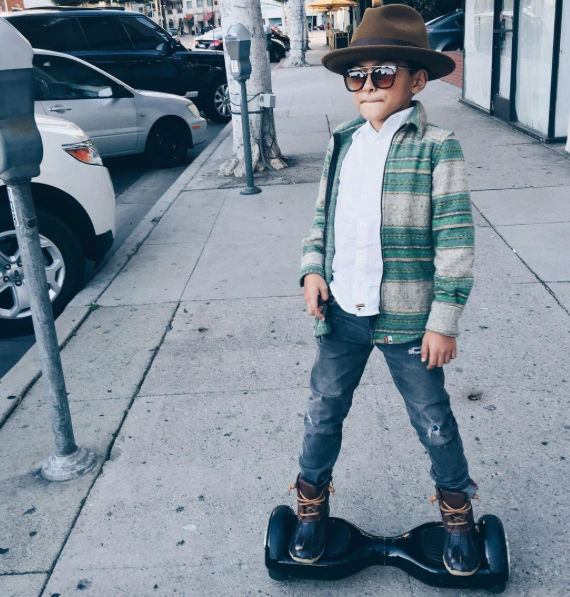 ---
6. La ilustradora Kelli Murray, mamá de Rylee y Cru, las viste con un toque simple pero muy fashion. La niña más grade de tres años y la pequeña de uno son el retrato de la frase "menos es más" pues no utilizan colores exagerados sino mantienen una nitidez de tonos como el blanco, negro, gris y café.
Follow @kelli_murray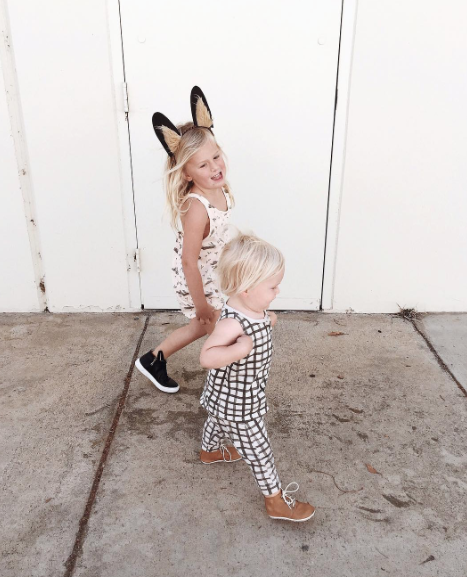 ---
7. Laerta es una fashionista que viste de la forma más moderna. Además se enfoca en tener distintos peinados que combinan con su estilo hipster. Si no sabes qué accesorios puede utilizar tu hija, estas tendencias te servirán como referencia.
Follow @fashion_laerta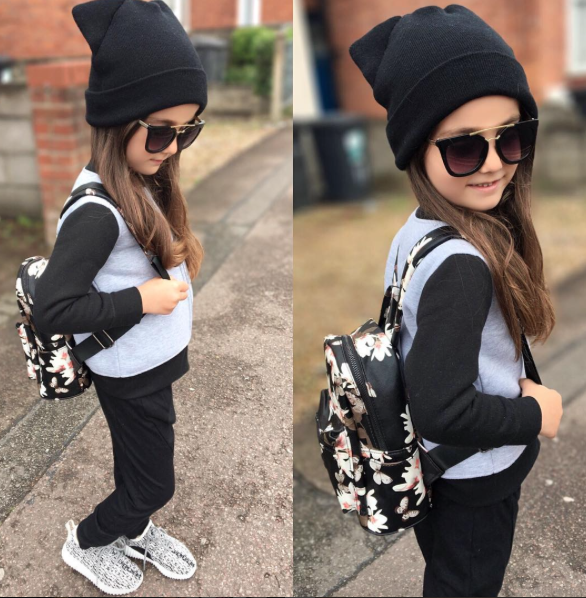 ---
8. Fabiana Rodas es el claro ejemplo de pretty in pink, todos sus outfits tienen que tener un toque girly de color rosado. Y las moñas no pueden faltar incluso mientras practica su clase de gimnasia.
Follow @fabianarodasc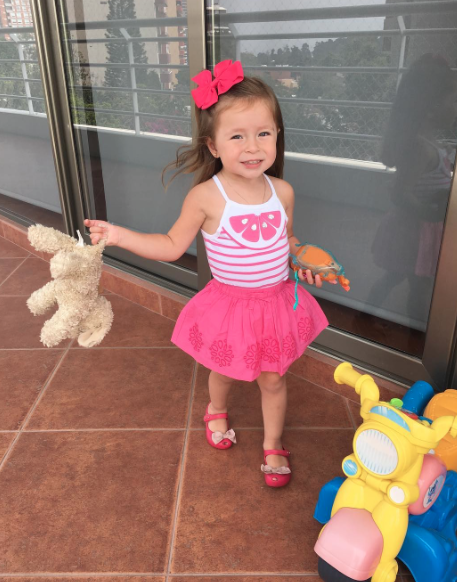 ---
9. Los hermanos Benesch son los típicos niños rubios que tienen un LOOK súper fashion. Su mamá Isobel emplea su creatividad para combinar a sus dos pequeños con ropa casual.
Follow @belandbeau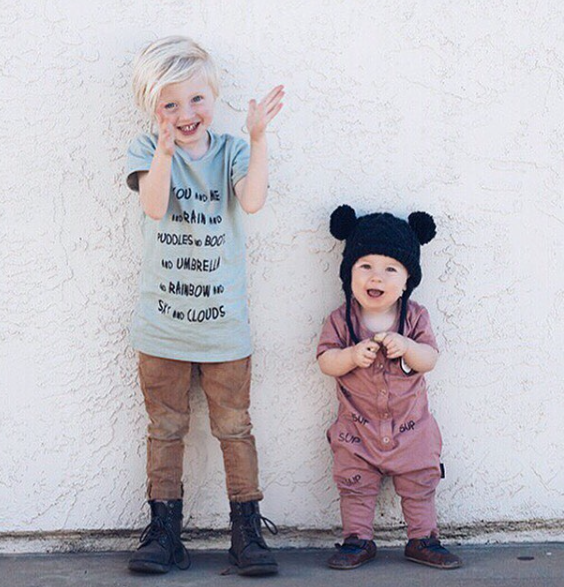 ---
10. Si quieres inspiración para vestir a tus chicos con un estilo fashion cute, estos hermanos te inspirarán. Sus outfits se caracterizan por tener colores de la temporada y ser simples.
Follow @jetaimekyan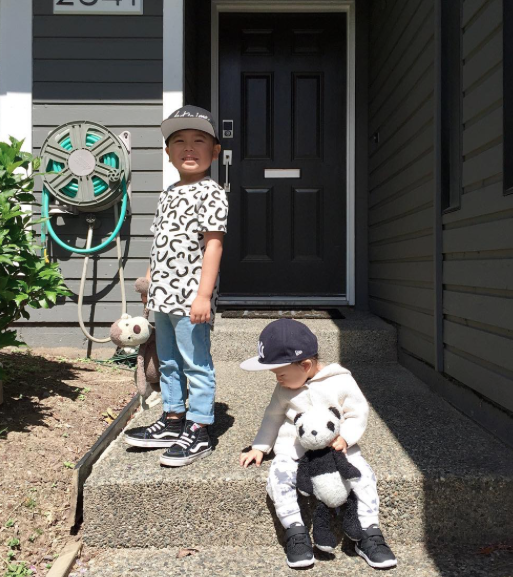 ---
11. Stella y Liam llevan el estilo neoyorkino en las venas y su mamá disfruta de combinarlos en cada momento. Su sello definitivamente son los diferentes patters que juntos pueden lucir.
Follow @lindseybelle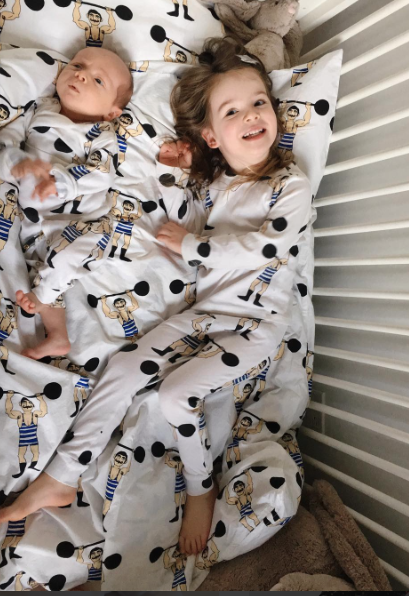 ---
12. La blogger Collette se ha inspirado en grandes actores como Ryan Gosling para vestir a sus hijos. La premisa que utiliza para vestirlos es You don't have to be rich to have style. 
Follow @ministylehacker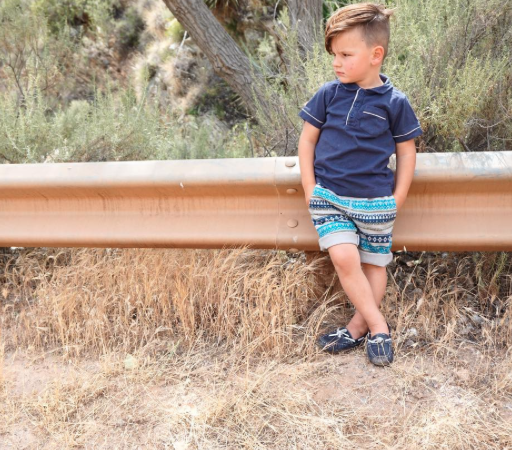 ---
13. Podrás ver a Elle con sus vestidos de Ballet y sus bolsas Chanel. Es una mini diva que viste mejor que muchas mujeres adultas. Además de su estilo al vestirse, sus fotos muestran todo un estilo de vida.
Follow @babyellestyle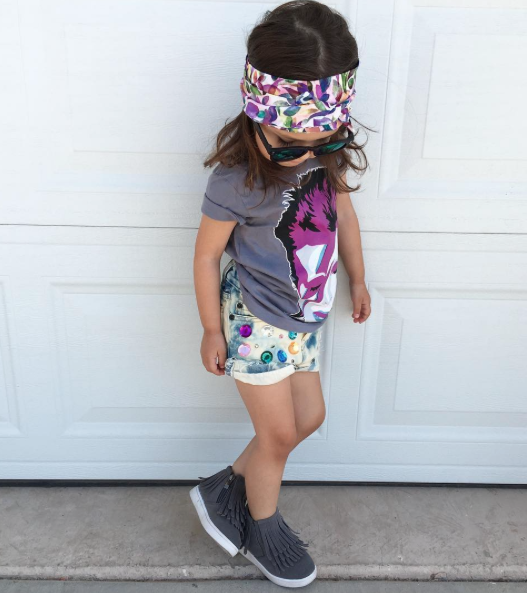 ---
14. Estos niños te mostrarán la moda asiática del momento, con un toque adecuado a su edad. Se definen con la frase We Eat, Sleep & Breath fashion. Su estilo casual, hipster e incluso elegante te hará querer seguirlos.
Follow @stylebythoi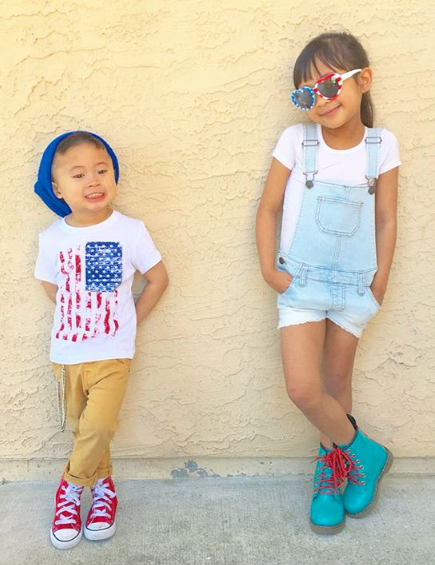 ---
15. Thomas tiene un estilo súper fresco, se nota que el clima latinoamericano determina su forma de vestir. Sus prendas son fáciles de combinar y los colores que utiliza siempre transmiten dinamismo y mucha energía.
Follow @thomastyle11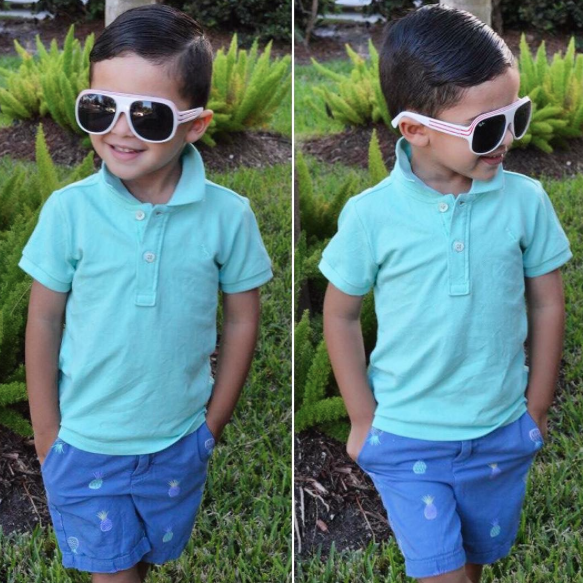 ---
16. Ryan sabe combinar su influencia serbio-latina tanto en la moda como en su estilo de vida. Los jeans índigo o de cualquier color son su sello, indudablemente. Es un niño cool que puede adaptarse a lo casual y a lo elegante.
Follow @ryansecret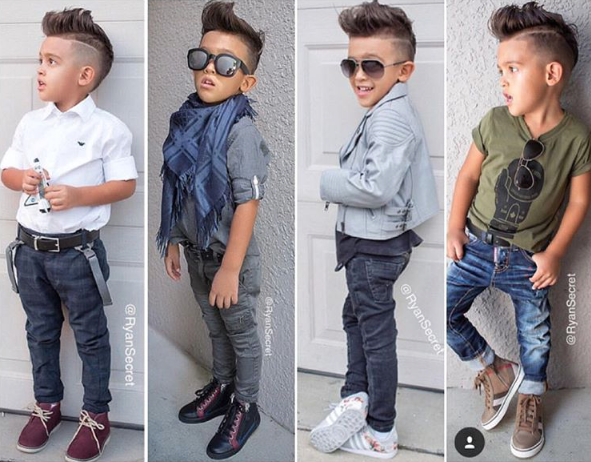 ---
17. Gavin es un niño tan expresivo que con su ropa y gestos te enamorarás de su estilo. Te encantará ver su LOOK tan relajado pero que no pierde nunca el toque fashion.
Follow  @gavinduh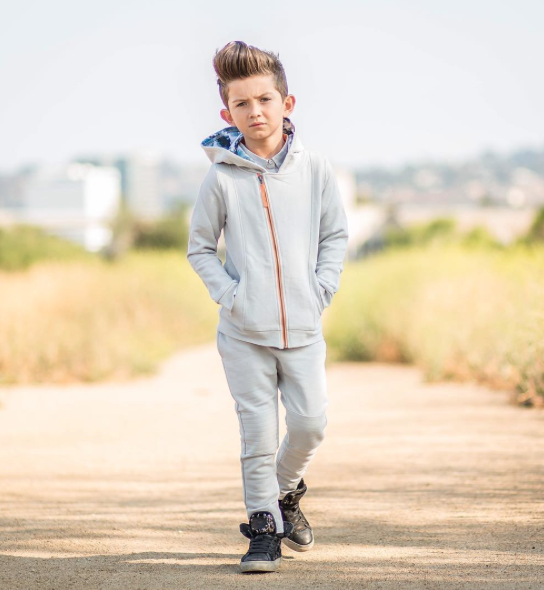 ---
18. La blogger James Kicinski McCoy viste a su hija de una forma fashion pero muy cómoda y de acuerdo a su edad. Le encanta usar chaquetas y ropa más acorde a la temporada otoño-invierno.
Follow @bleubird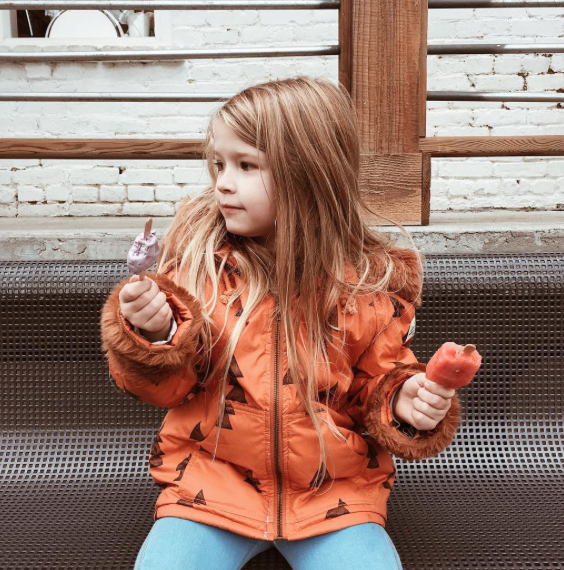 ---
Y si estas cuentas no fueron suficiente inspiración, aún puedes seguir la cuenta @Fashionkids que es una plataforma donde constantemente se publican los outfits más trendy del momento para niños.
¡Después de seguir estas cuentas de Instagram, no habrá excusa para que tus hijos no estén vestidos a la moda y de la forma más in!
*Fotos tomadas de Instagram.