Wow Design: B Waffles
Be Waffles es conocido por sus increibles waffles dulces y salados y los diseños de cada uno de sus kioskos. Modernos, minimalistas y creativos pueden ser las palabras que mejor describen los diseños de B Waffles los cuales nacen manteniendo tres elementos principales: la madera en su color natural, el azulejo tipo ladrillo de color blanco y el elemento verde de "naturaleza".
El elemento de la madera y el verde representan lo natural de los productos de Be Waffles, todos hechos desde cero sin químicos y preservantes y el elemento del azulejo fue incluido ya que recuerda a las cafeterías europeas de donde nacieron los famosos waffles de Bélgica.
La arquitecta de los restaurantes de Be Waffles, Andrea Pinto, nos cuenta que cada elemento fue creado y diseñado especialmente para la marca manteniendo las líneas y retícula cuadrada recta ya que estas hacen referencia a las líneas de los waffles y se decidió hacerlos a mano y fabricarlos artesanalmente por herreros y carpinteros para continuar con el mismo concepto de la marca.
En cada kiosko de Be Waffles se buscó mostrar la identidad de la marca ya sea en espacios pequeños o más grandes y esto definitivamente se logró gracias al increible diseño de la arquitecta la cual logró plasmar la visión moderna de Be Waffles en una realidad. Ahora es tu turno de ir a conocer los increibles espacios y ver por ti mismo los diseños de esta deliciosa tienda de waffles guatemaltecos.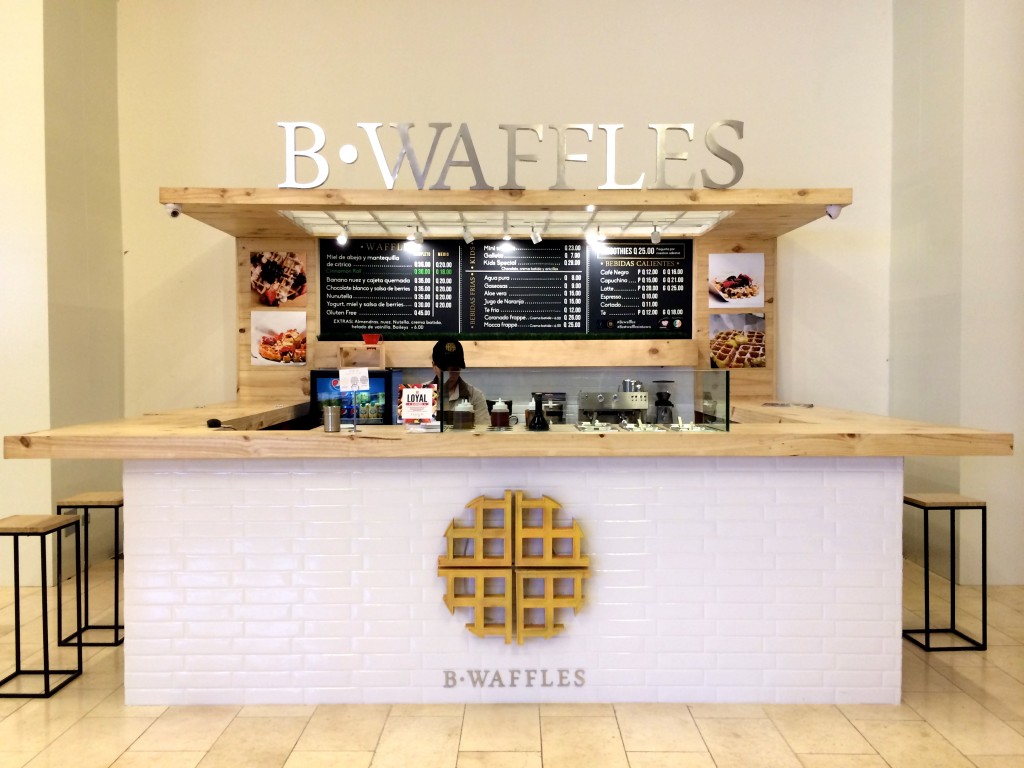 ---
Redacción: Rita Arévalo
Fotografías: Andrea Pinto