Want to be young forever?
Durante siglos, personas en todo el mundo han buscado la fuente de la eterna juventud. Todos añoramos lucir jóvenes para siempre. Al fin y al cabo, la juventud es el eterno tesoro, que nunca regresa. El paso de los años se ve en las líneas de expresión, las manchas en la piel y las temidas arrugas. ¿Cómo nos deshacemos de ellas?
Hoy te traemos una línea de productos especializada en restaurar toda esa vitalidad que has perdido y te ayuda a recuperar esos años. Se trata del Set Timewise® Repair® Volu-Firm®. Este es un régimen innovador científicamente probado reducirá la apariencia de líneas de expresión y arrugas profundas en tu piel, sea cual sea su tipo.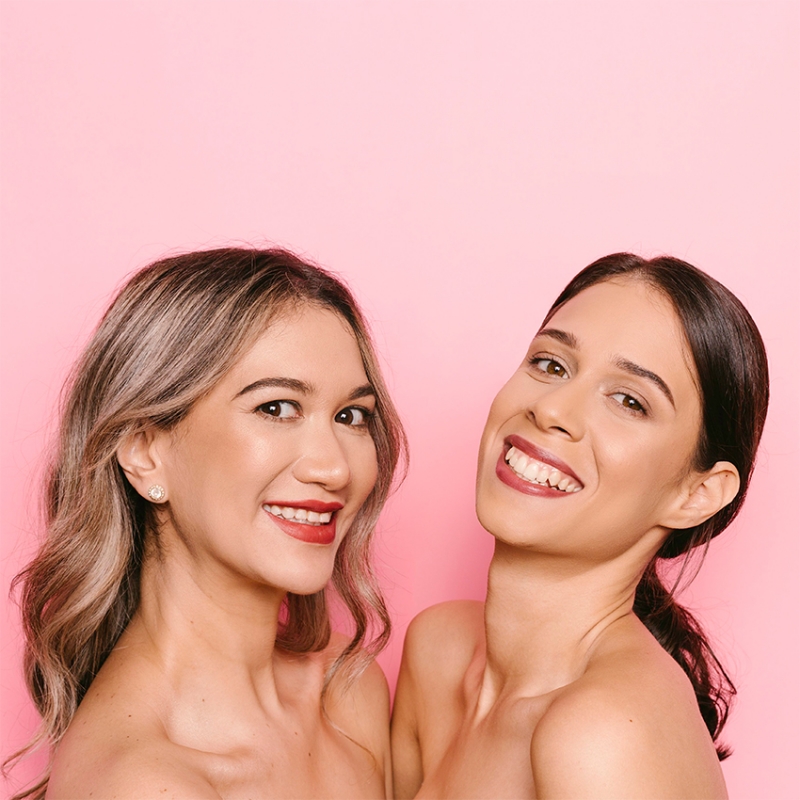 Este régimen TimeWise® Repair® combate señales del envejecimiento avanzado, incluyendo la pérdida del volumen y la pérdida de la firmeza en la piel. Su fórmula está enriquecida con una mezcla única de ingredientes avanzados que ayudarán a tu cutis a lucir espectacular.  Entre ellos está el exclusivo Volu-Firm® Complex, el cual contiene células madre de plantas, Tripéptido 1 y un péptido que apoya el volumen de la piel. TimeWise® Repair® combina investigación extensa, ingredientes innovadores y pruebas exhaustivas para ofrecerle un sinfín de beneficios a tu rostro.
En esta ocasión te recomendamos dos productos de esta línea que le dará un nuevo inicio a tu piel.
El Juego Milagroso TimeWise® 3D™ provee un avance tridimensional para una piel más joven, al ayudar a interrumpir los detonantes que pueden causar el envejecimiento prematuro de la piel. Este producto único te ayudara a:
Defender tu delicada piel contra los radicales libres que aceleran el envejecimiento de la piel con múltiples antioxidantes.
Demorar el aspecto del envejecimiento prematuro de la piel con protección de amplio espectro contra los rayos UVA/UVB.
Lograr una mejora visible en múltiples señales del envejecimiento de la piel en tan solo cuatro semanas, y aún más resultados con el tiempo.
La línea del Juego Milagroso TimeWise® 3D™ de Mary Kay® incluye una serie de productos únicos y de la más alta calidad que te ayudarán a cuidar tu piel en el día a día. Pero además de la línea TimeWise® 3D™, Mary Kay® también ofrece otros productos que te ayudarán a lucir un rostro impecable que atrapará miradas. Hemos seleccionado cinco de nuestros favoritos:
La fórmula de esta innovadora base está enriquecida con el Complejo Age Minimize 3D® , que contiene resveratrol encapsulado, vitamina B3 con doble beneficio y un péptido que desafía la edad. Este complejo ayuda a defender, demorar y lucir resultados hermosos, dándote a la vez una cobertura impecable. La vitamina B3 también cumple una doble función como antioxidante para brindar una defensa adicional contra los radicales libres en la piel, al mismo tiempo que la ilumina. Además, también está diseñada con la Tecnología IntelliMatch™, la cual te ayudará a encontrar el tono ideal de tu piel. Las bases Timewise están probadas clínicamente, y es adecuada para piel y ojos sensibles.
Máscara Máximo Desempeño Mary Kay®
Esta máscara te ayudará a lucir unas pestañas gruesas, largas y con un máximo volumen. La fórmula de esta máscara está enriquecida con caolín, el cual aumenta la cobertura y reduce la transparencia del color, y la cetil dimeticona, la cual mejora las características de aplicación y la textura de un producto. Pero además de todo esto, esta máscara de pestañas es muy fácil de aplicar. No tendrás necesidad de introducir y sacar el cepillo del tubo repetidas veces. Esta tecnología de la "Varita Inteligente" te brinda la cantidad exacta de producto que necesitas para darle a tus pestañas el look ideal.