Ultra radiance makeup to boost your skin
El secreto de un maquillaje a la moda para esta temporada de otoño-invierno está en el brillo, el cual puedes recrear con un estilo monocromático al combinar el mismo tono metálico sobre los párpados y los labios, especialmente con sombras satinadas y luminosas de matices neutros y rosados que resalten sutilmente estas áreas del rostro.
El dorado también es una de las propuestas más destacadas para esta época del año, en la que queremos resaltar la mirada con un toque más glamouroso, que, aunque tenga destellos del estilo retro, su brillo lo hace ser elegante y sofisticado. Se recomienda difuminar este tono con otros más oscuros, como en los smokey eyes.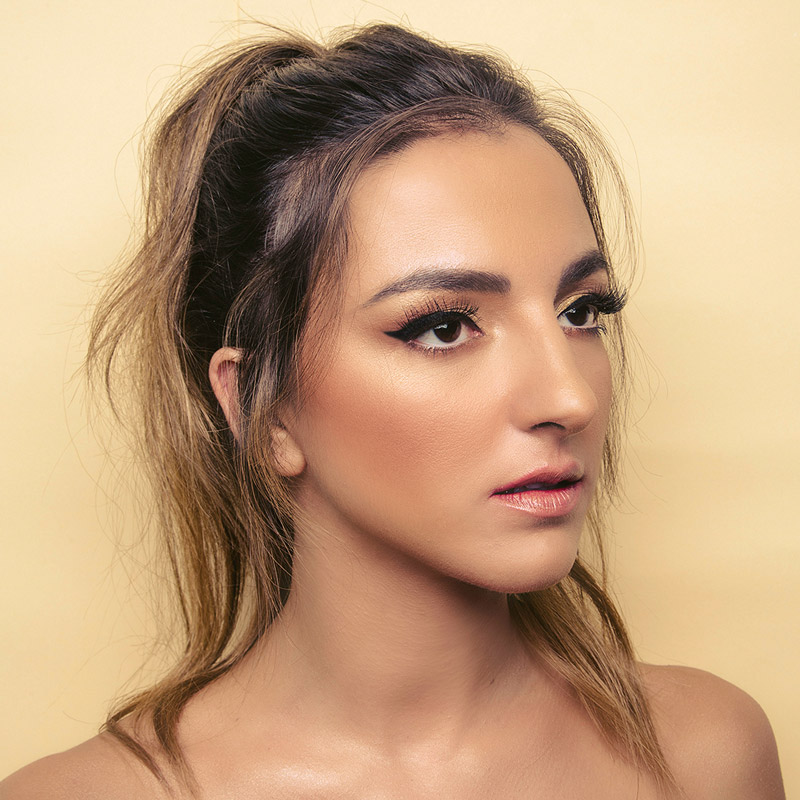 Las mejillas también son un punto importante en el rostro que se debe de resaltar para hacerlas lucir más prominentes; para lograrlo opta por un blush que proporcione resplandor, brillo natural y una textura suave sobre la piel. Éste también se puede aplicar sobre la nariz, frente o barbilla si se busca un efecto de bronceado o iluminador.
Uno de los detalles finales para que el maquillaje luzca espectacular y moderno es el winged eyeliner, que nunca pasa de moda. Ya sea que elijas dibujar líneas gruesas o delgadas, la idea es alargar la apariencia del ojo y lograr una mirada cautivadora que puede ser agravada con un poco de sombra en tonos claros para simular profundidad.  
La mejor manera de recrear este look radiante es con los cosméticos de alta calidad y rendimiento de NYX, marca de maquillaje moderno, profesional y artístico, siempre a la vanguardia con las tendencias y líder en color y pigmentación. Así que para obtener resultados de alta gama con precios accesibles, te recomendamos estos productos:
Paleta de Maquillaje Butt Naked, Turn the Other Cheek
Estuche súper completo y práctico de llevar que contiene 15 sombras en matices cálidos y neutros, cuatro coloretes en tonos mate y satinados, y tres iluminadores en la paleta inferior. Destacado por la pigmentación de los colores y el glitter que logran resaltar distintas áreas en donde sean aplicados, independientemente del tipo de piel.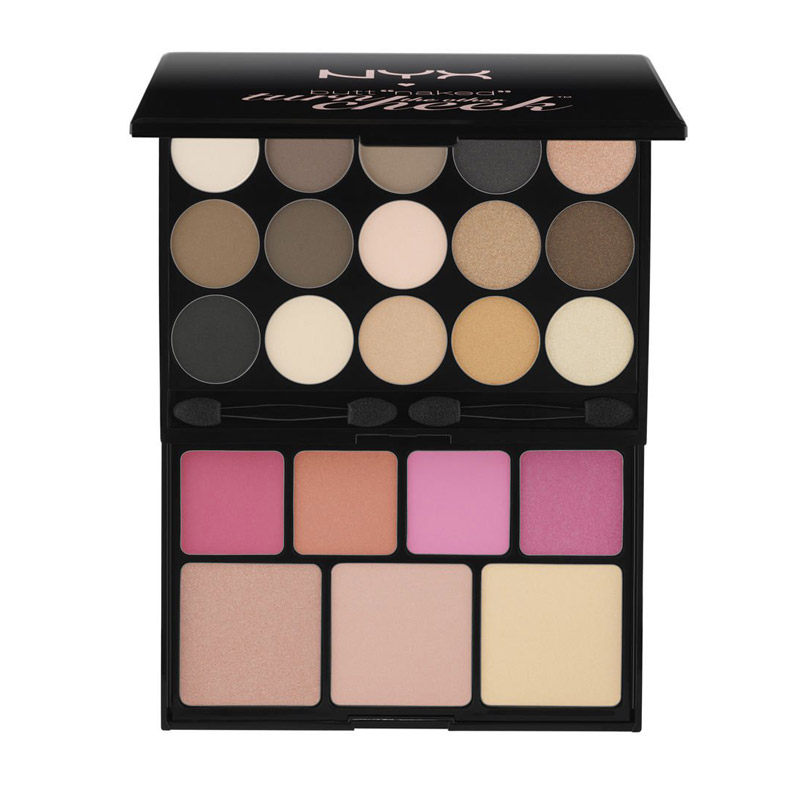 Cosmic Metals Lip Cream
NYX Professional Makeup Cosmic Metals Lip Cream es un gloss que cubre los labios con un color lustroso y metálico brillante lleno de intensidad. Está disponible en 18 tonos que van desde los verdes, morados y azules hasta los neutros como el beige y gris en una paleta multidimensional que hacen de tus labios algo fuera de serie.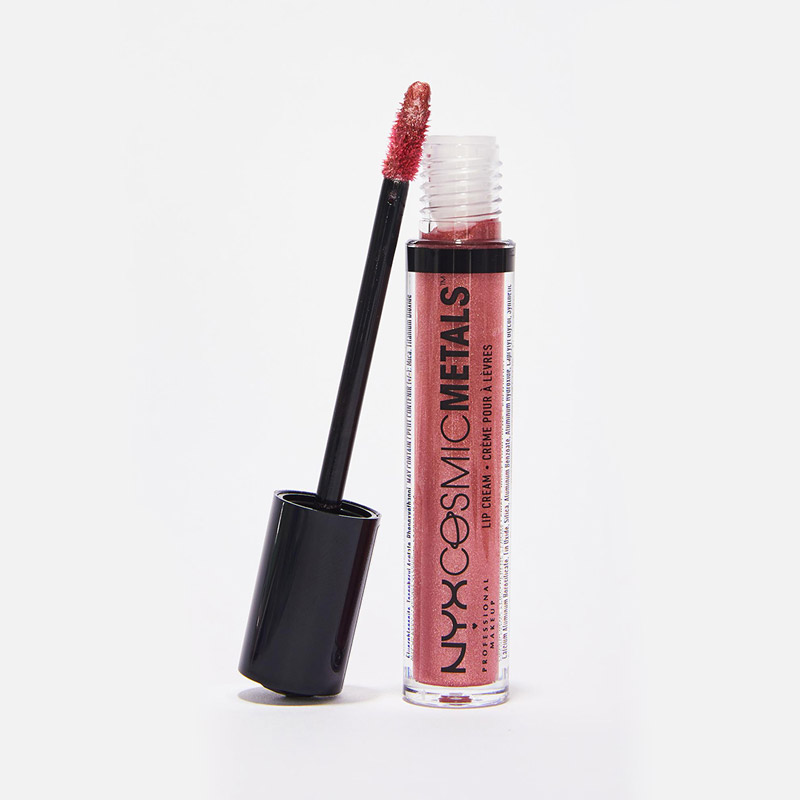 Baked Blush
Color para las mejillas elaborado a la perfección con una fórmula rica en pigmentos para proporcionar un brillo natural y resaltar las facciones del rostro. Está diseñado para ser utilizado en seco o con un poco de humedad si se quiere más color, siempre dejando un aspecto ligero, suave y fresco sobre los pómulos u otra área de la cara.
a pigmentación de los colores y el glitter que logran resaltar distintas áreas en donde sean aplicados, independientemente del tipo de piel.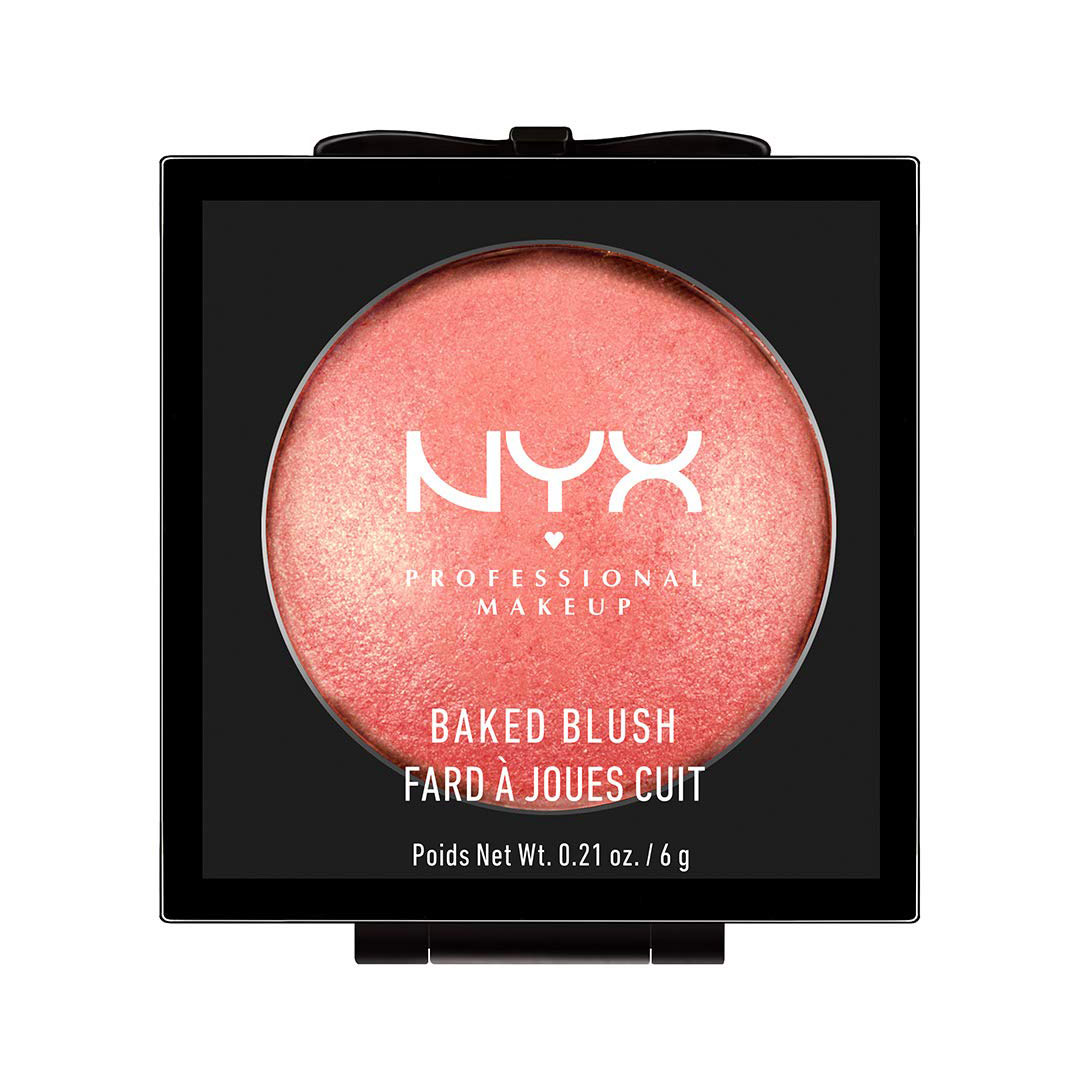 Super Skinny Eye Marker
Delineador de ojos con una punta de fieltro micro-fina que puede ser utilizada en todo tipo de diseños que se quieran recrear sobre los párpados. Además, por su delgadez es posible rellenar los espacios de manera sutil entre la línea de las pestañas hasta lograr un winged eyeliner look.