THE NYFW SS18 BEAUTY REPORT
Definitivamente el Glow triunfó como la última tendencia de belleza en este NYFW SS18. Modelos caminaron las pasarelas con un sun-kissed look y

 

luciendo su belleza natural. MAC makeup artists como Nicole Thompson, Mayia Alleaume y Pep gay, utilizaron mucho iluminador, sombras caramelos, y metálicos. Por último, se les dio un toque de lip gloss a los labios para un look aún más radiante.
---
I
DESIGUAL
"The Glow-Getter."
Y el maquillaje vivo y extremo que fue creado por la Makeup Artist Mayia Alleaume fue de la mano con toda la pasarela.
En todas las pasarelas vimos el trend muy fuerte de una piel con 'glow', que en este show con el Mac Time Check Lotion lograron un look donde la piel se veía radiante, hidratada y fresca.
En las mejillas, el Pink Swoon y Peaches Blush fue el que utilizaron para las pieles claras y para las pieles de tonos más oscuros utilizaron el Frankly Scarlett, terminando el look en todas con el Frost Extra Dimensions Skin Finish.
Y en los ojos con todos los diferentes looks el héroe fue el Haught & Naughty Mascara.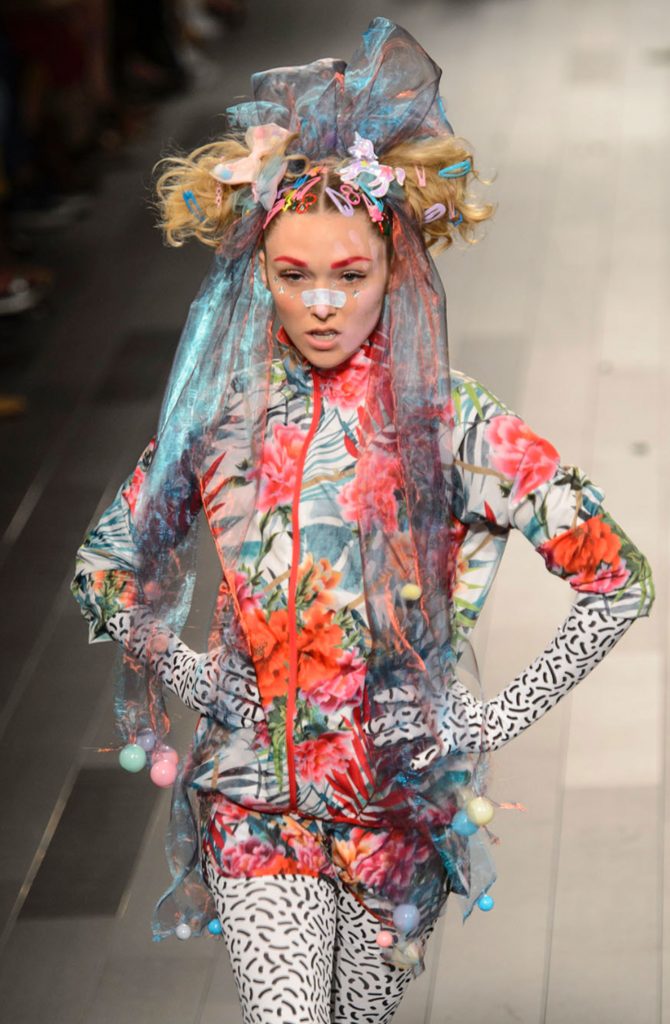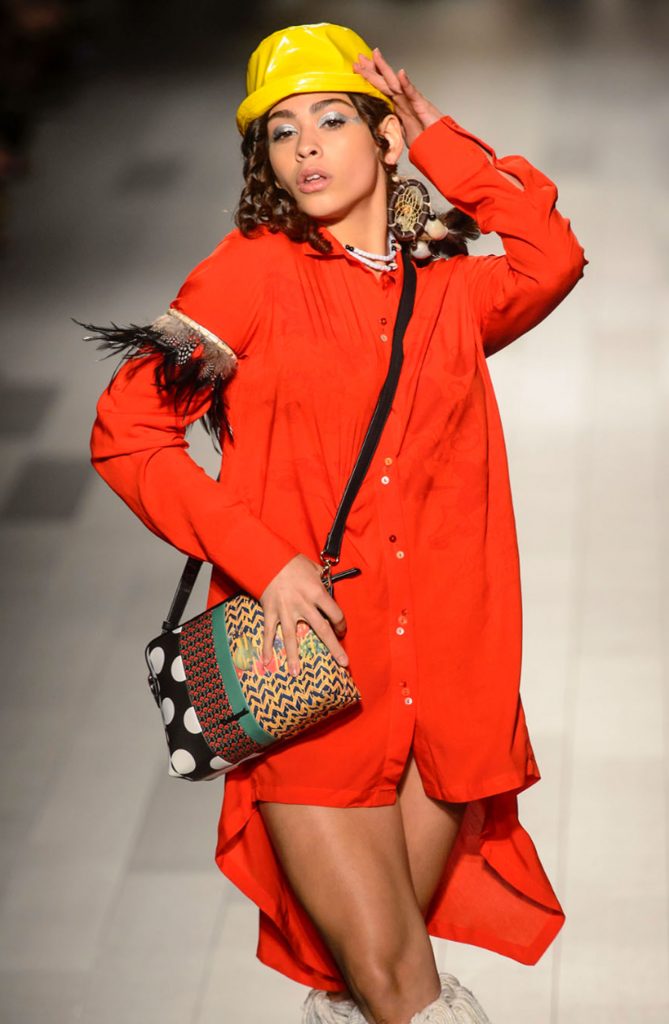 II
KATE SPADE
"Just imagine sipping peach iced tea on one of those terraces surrounded by the magnificent flora and fauna, magnolias in bloom and butterflies fluttering by."
Un maquillaje inspirado en los lugares maravillosos, los sonidos y la energía tan increíble de New Orleans. 
La estrella del maquillaje definitivamente fue el glow de la piel, querían reflejar lo caluroso de New Orleans. Empezando por una limpieza total de la piel con el Lightful C Marine- bright Formula Cleanser y después dandole un look perfecto con la Face and Body Foundation.
En las mejillas le dieron al makeup look un POP de color usando Labiales Show Orchid y MAC Red mezclados con Essential Oils Stick, usados como blush en las manzanas de las mejillas con la brocha #137.
Terminando este bello look con lip conditioner, Whirl Lip Pencil para delimitar y rellenar la forma de forma suave.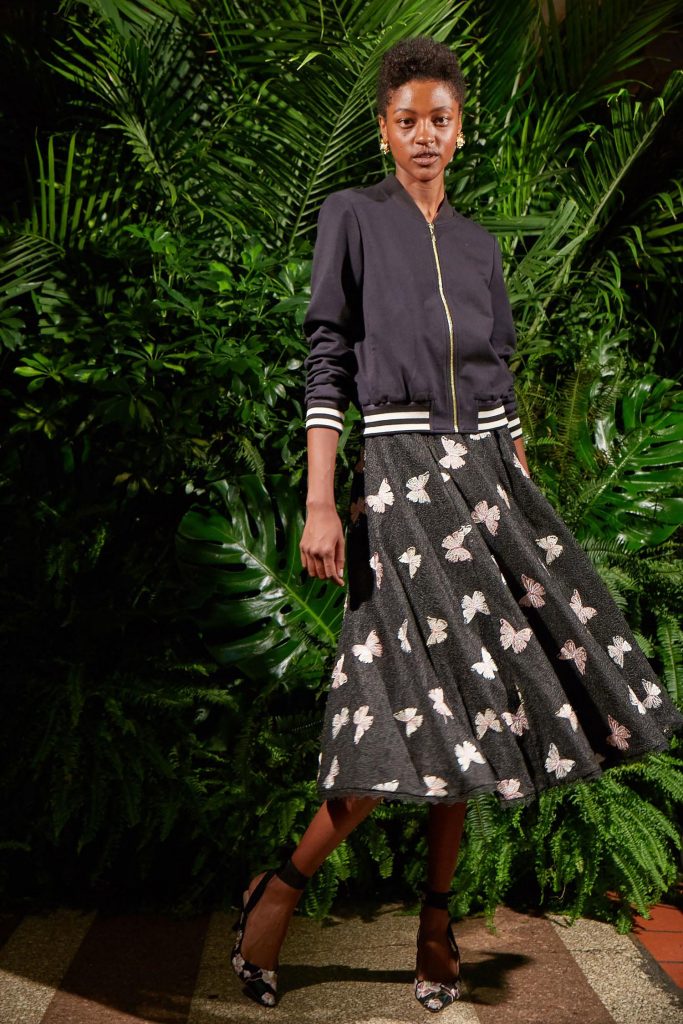 III
TANYA TAYLOR
"Easy, chic with a bit of an edge."
En el maquillaje "Easy, chic with a bit of an edge", fue todo sobre sacar el glow y brillo natural de la piel, con el acabado del Strobe Cream y finalizado con el Studio Finish.
Las cejas eran parte del "statement" del look. Querían un "undone brow", cepilladas hacia arriba y terminadas con su color natural.
El contour lo lograron utilizando Taupe y Bombeige. Pero el héroe del look fueron los labios con un anaranjado metálico de los 70's el Coral Plated presionado al centro de los labios.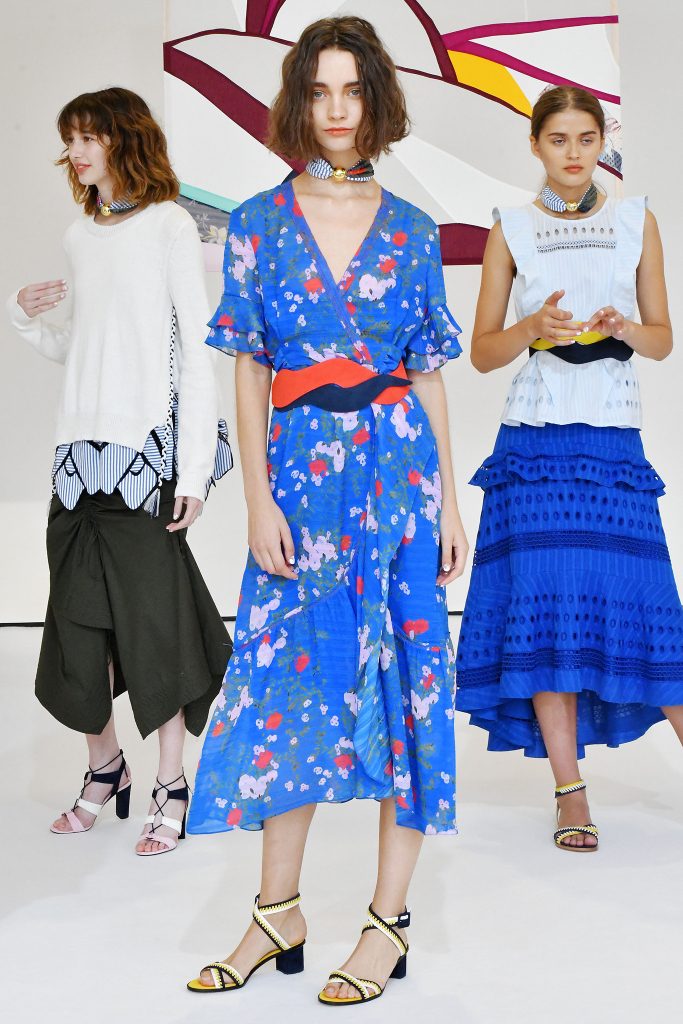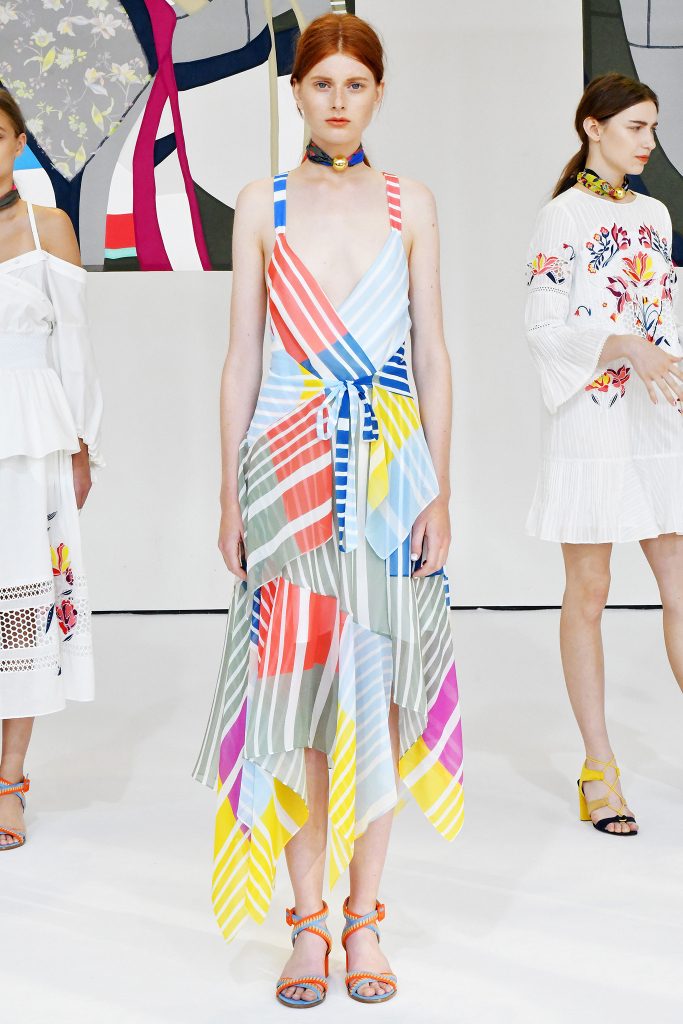 IV
MILLY
"She is true to herself in a glowing and powerful way."
¡Un makeup look inspirado en la celebración a la femineidad y sexualidad de la mujer!
La piel radiante y con un glow natural, usando Strobe Cream y Mineralize Skinfinish. Las mejillas suavemente terminadas con Into The Pink Blush.
Los ojos con un toque suave del Pigment en Copper y dándoles su mayor expresión con el Haute & Naughty Lash. 
Terminando este look tan perfecto con un toque del Lip Pencil In Cherry presionado en medio de los labios y sobre ellos Lip Glass.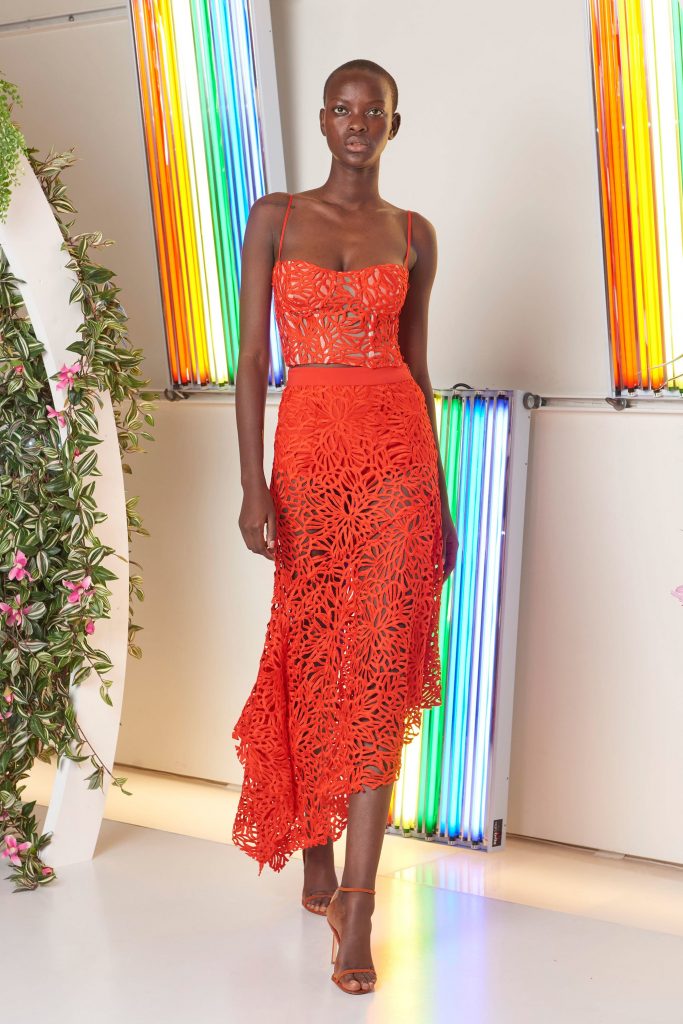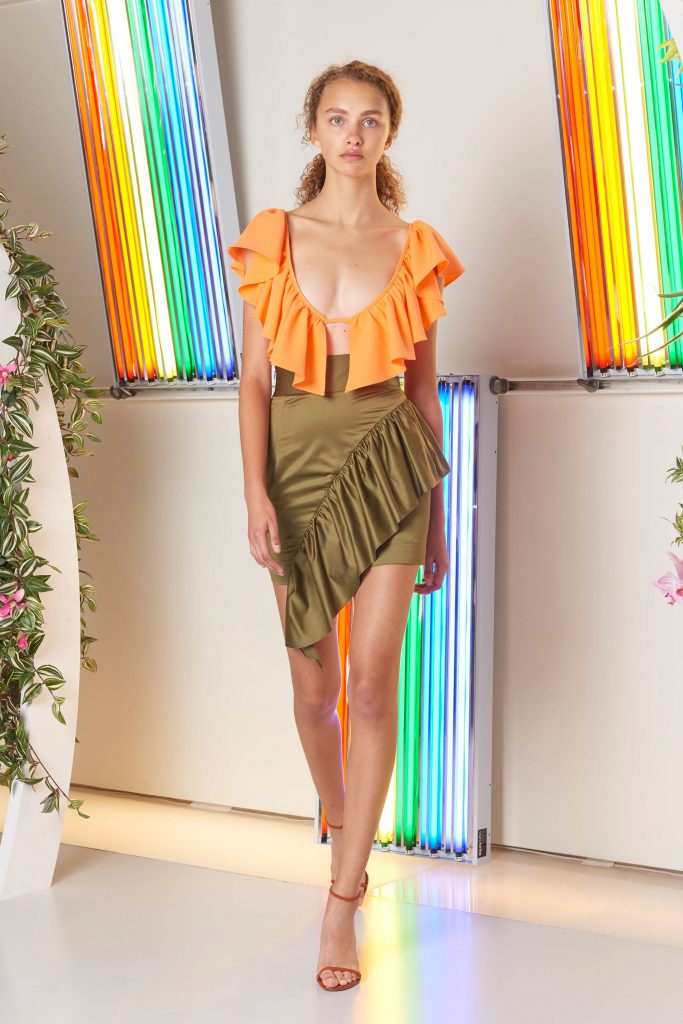 V
TADASHI
"Simply Sun-Kissed."
El show de Tadashi Shoji este año nos llevó a Malibu. Con un look que celebra lo místico del Sur de California, un look suave, "sun-kissed", y soñado que fue creado por el makeup artist Pep Gay.
El look es suficientemente dramático para las pasarelas pero tan suave que es un look perfecto para usarlo en el día a día.
El enfoque fueron los ojos, creado con capas suaves del Teal Pigment y por dentro del ojo delineado con el High-Definition Cyan en White Gold. Y para terminar de darle el look "sun-kissed" aplicaron en las mejillas el Swoon-Worthy Blush. Un toque de Lip Gloss en los labios y listo.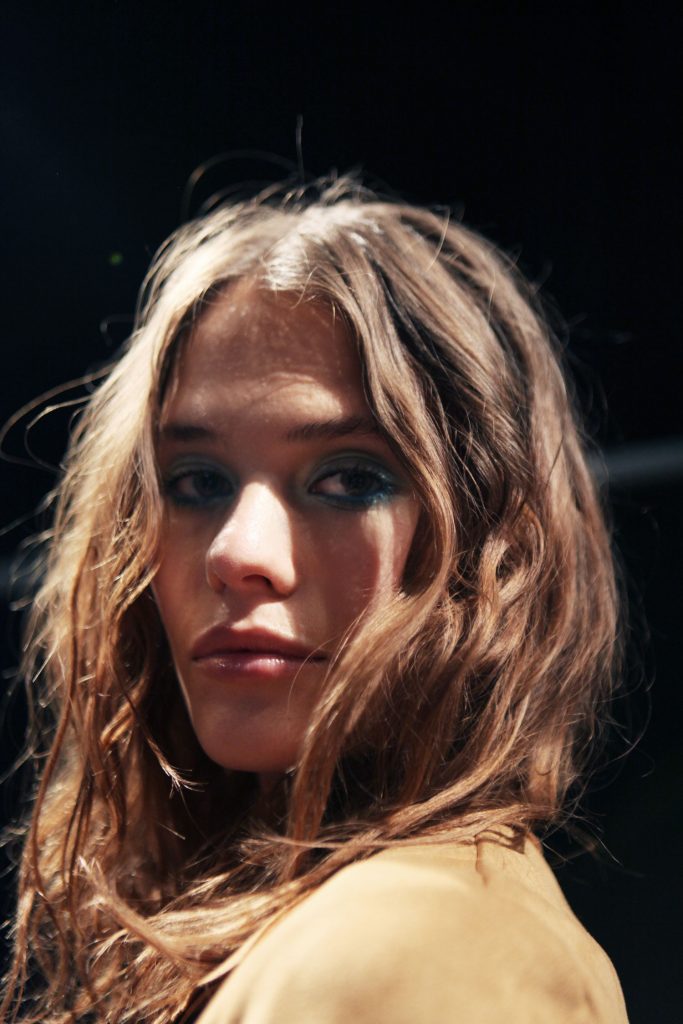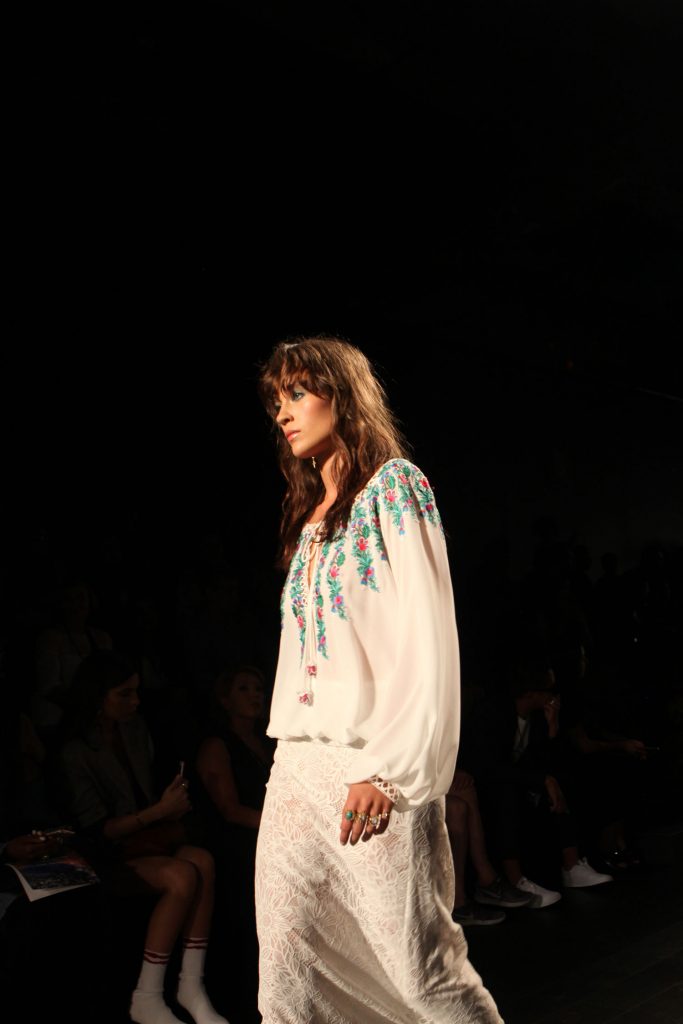 VI
AREA
"In the urban jungle, anything goes."
El maquillaje inspirado en los 80's con los metálicos rosados y morados hechos a lo Guy Bourdain, con toques de Sofia Loren en la película Two Days in Cairo. Nos transportó a una jungla urbana donde el color y el juego entre tendencias fue todo.
La piel terminada a la perfección con Studio Face & Body y Strobe Cream para darle iluminación.
Los ojos fueron el héroe de este look, un statement hecho con el Fuchsia Pigment en todo el ojo y bajando hasta las mejillas utilizado como blush. El ojo delineado con Purple Image Conscious Technakohl Liner. Cejas perfectas con el Veluxe Brow Liner, y los labios con un pop del Ionized Iris Metallic Lipstick.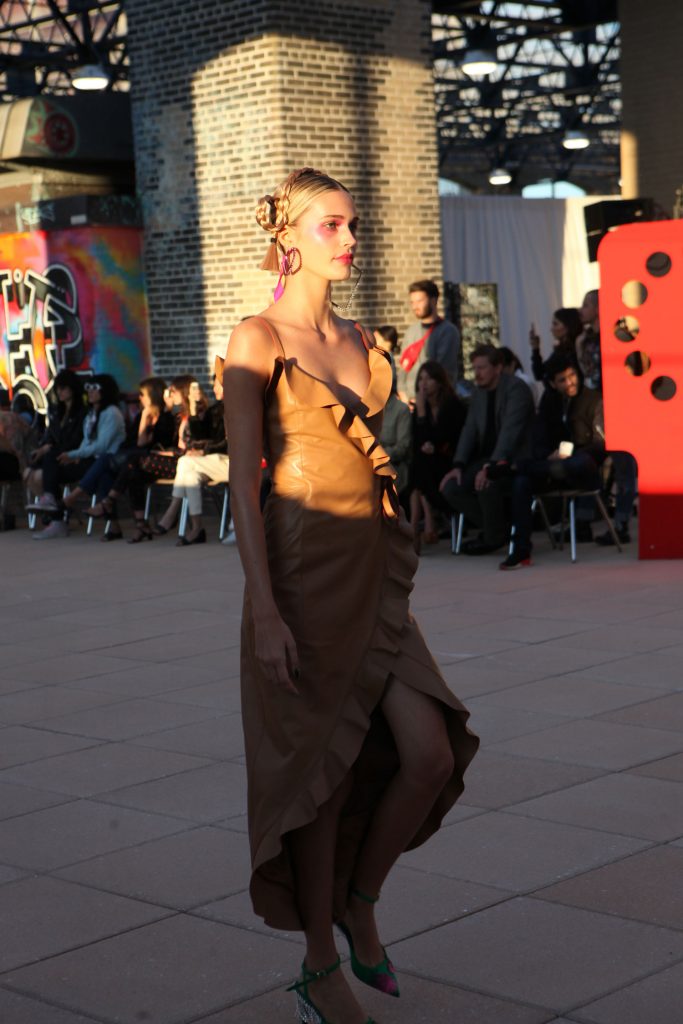 VII
TOME
"Uber lucios skin – the cool girl who is never too cool for highlighter."
Un look creado por la Senior Makeup Artist Nicole Thompson, donde el enfoque era darle a todas las modelos un look unificado de una piel "super yummy", con mucho glow, brillo y tonos caramelos.
En donde usaron el Strobe Cream para darle el brillo que querían y después un toque suave del Format Blush. Los ojos naturales contoured/stained y dándoles su glow usando el Lip Glass. Y para terminar el look usaron el labial Siss en los labios.