The most stylish pieces to wear this Fall
Es el momento que muchas de nosotras habíamos esperado para llenar el armario con varias de nuestras prendas favoritas que podemos lucir durante esta época de frío, lluvia, viento y sobre todo mucho estilo. Las calles se ven repletas de piezas icónicas y nosotros te decimos cuáles son las que debes incluir en tus atuendos.
La temporada del otoño y el invierno llegaron este año con una de las tendencias más cómodas y versátiles de todos los tiempos, el blue denim. Este material, ya sea que se luzca en un par de jeans o una chaqueta, es perfecto para combinar con otro tipo de telas, diseños y colores, preferiblemente los tonos neutros, pasteles y primarios.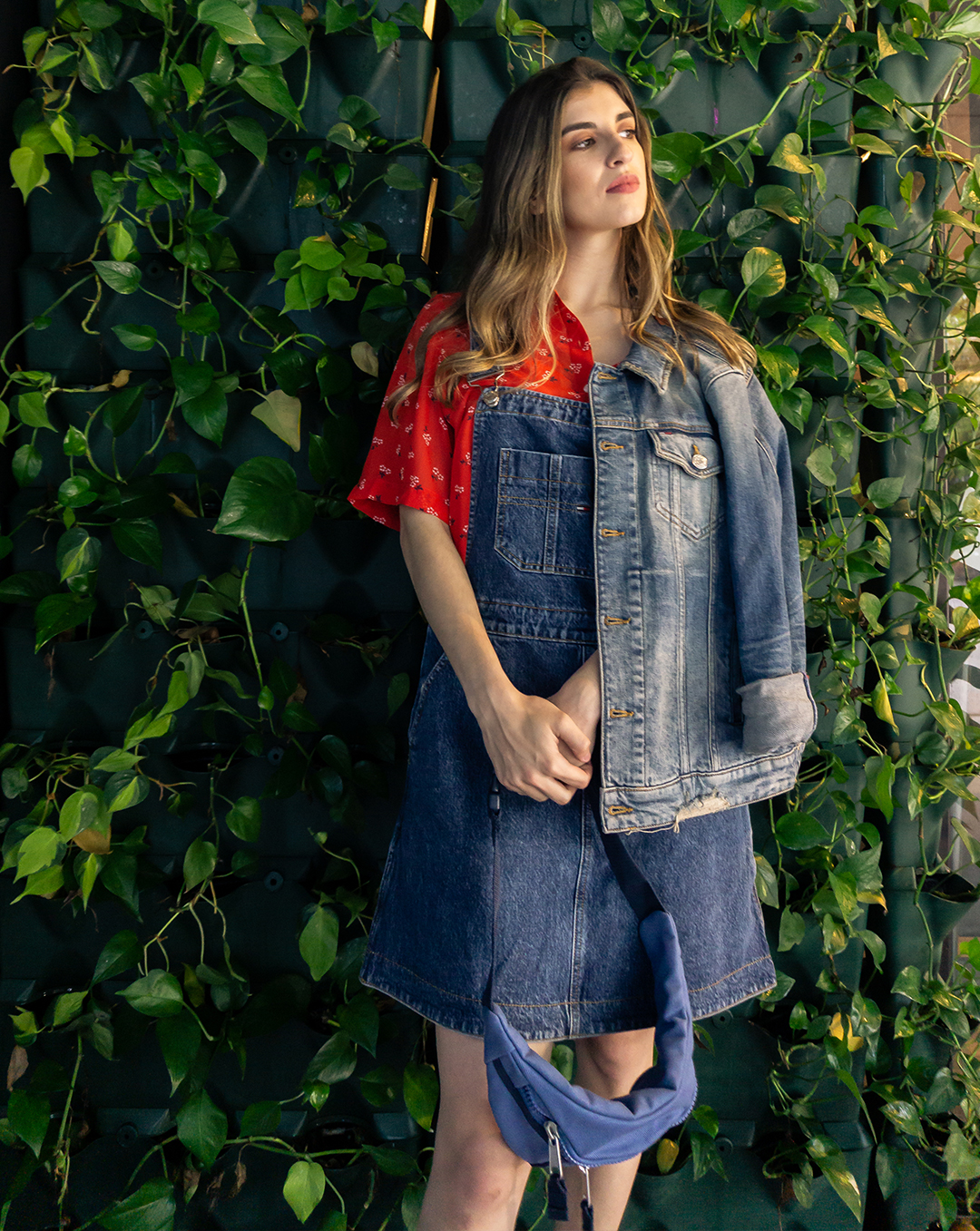 En esta ocasión, Tommy Jeans va a la vanguardia y determina lo que estará de moda en las calles para esta estación de ensueño. Las combinaciones y la propuesta que hace se inclina hacia el denim y los vestidos overol de lona por encima de plain T-shirts que recrean el estilo de bloques de color y llevan el logo al frente.
En cuanto a las prendas más livianas están los maxi dress con detalles súper femeninos como los grandes moños, el escote en V, el largo hasta los tobillos y un estampado creativo que se centra en los colores neón y eléctricos junto al toque de un rosa pastel muy sutil. Éste se puede lucir con una T-shirt debajo para estar adoc a la temporada.
Los suéteres también están dentro de la lista de prendas que no pueden faltar, por eso, Tommy Jeans propone el icónico crewneck de tela confortable en tonos neutros, como el blanco, en donde lo que resalta es un diseño creativo y las letras del logo. Este lo puedes llevar puesto o amarrado a los hombros para un estilo más preppy.
Tomamos en cuenta que durante esta época las capas de ropa son lo más relevante, y para lograr un conjunto exquisito, con la sincronía perfecta, seleccionamos prendas que, indiscutiblemente, cada una tiene su propia esencia y denota estilo. Ahora es tu oportunidad de recrear tus estilos favoritos con todas las piezas que te presentamos.