"IF ¾ OF A DRINK IS THE MIXER…USE THE BEST"
Charles Rolls y Tim Warrilow, dos apasionados por la buena comida y espirituosos, descubrieron que en el mercado, la mayoría de mixers tenían altos niveles de sodio y sabores artificiales que en lugar de complementar el verdadero sabor del licor, terminan por opacarlo.
A partir de esto, inician una extensa investigación para conseguir los ingredientes exactos para crear un mixer que fuese complemento idóneo para los espirituosos.
En el año 2005, nació la primera mezcla y fue llamada Fever Tree Indian Tonic Water. Un mixer de primera calidad, sin endulzantes artificiales y con burbujas tan pequeñas que se vuelven un deleite al paladar.
---
Fever Tree no solo es un mixer, es un estilo de vida, una forma de tomar. Buscamos que las personas preparen sus cócteles no solo con el mejor licor, sino el mejor complemento.
---
Reunirnos y compartir con amigos nos permite divertirnos y crear momentos inolvidables y hay ciertos elementos y detalles que no pueden faltar en tu reunión.
Un elemento importante para que tu reunión sea un evento distintivo serán las bebidas y cócteles que prepares, ya que le darán un toque elegante y refinado a tu evento. La calidad, el refinamiento y el sabor único de cada cóctel será la experiencia más memorable para tus invitas y es por esto que te sugerimos preparar tus cócteles usando el delicado y delicioso mixer de Fever Tree Indian Tonic Water.
Te compartimos una exquisita y sencilla receta para preparar un cóctel que hará sobresalir a tu reunión:
The Perfect Gin & Tonic recipe:
INGREDIENTES:
Fever Tree Indian Tonic Water.
50 ml Tanqueray No. TEN.
Hielo
Twist de limón.
PREPARACIÓN:
En una copa globo, servir el hielo, gin y vertir, lentamente, Fever Tree Indian Tonic Water. Por último decorar la copa con un twist de limón y disfrutar.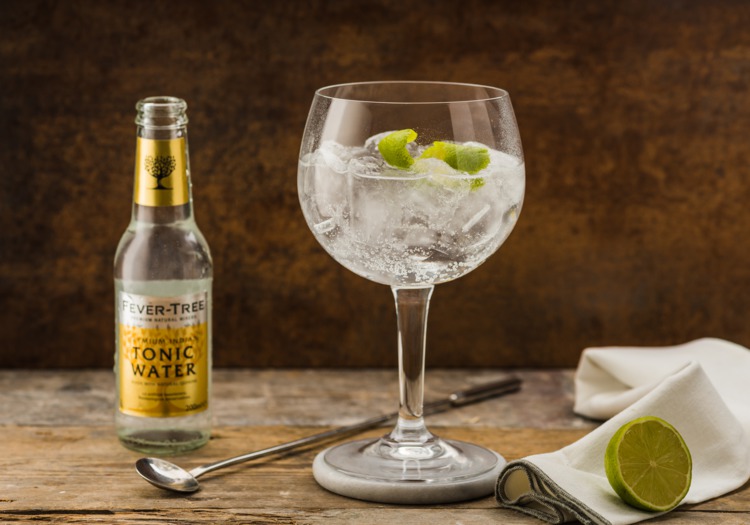 Puedes encontrar Fever Tree Indian Tonic Water en las oficinas de Distribuidora Marte o tiendas Vinoteca.
---