F + BLOOD TYPE: EDUARDO MORALES
EDUARDO MORALES 
Eduardo, un guatemalteco que vive en Nueva York, define su estilo en una palabra: simple. Sin embargo, el que su estilo sea simple no significa que sea estático. Últimamente se ha interesado mucho por la moda de los artistas de graffiti de los 80's en NY y personas como Jean-Michel Basquiat y Keith Haring. Actualmente hay músicos como Blood Orange y Kindness que le están poniendo un toque moderno a ese estilo.
"Si te interesa esa época, mira los documentales Style Wars dirigido por Tony Silver y Paris is Burning dirigido por Jennie Livingston. Si te gusta la moda, estas películas te van a cambiar la vida y te van a dar una buena idea de dónde sale la inspiración del estilo neoyorquino."  
---
Eduardo nos comparte que siempre compra prendas de color blanco, negro y azul. Son colores simples de combinar y nos confiesa que "la triste realidad es que me da pereza tener que pensar qué ponerme cada día y tener pocas opciones me hace la vida más fácil". Por lo mismo es crucial tener un buen par de jeans negros y una camisa blanca en su closet.
Los accesorios que le dan otra cara a sus outfits son los patches y pines, quizás no es lo más "útil" o barato pero se pueden usar todos los días con cualquier cosa. Hoy, Eduardo considera que tiene una obsesión enfermiza por coleccionarlos.
---
"En lugar de comprar 10 camisas por $25 mejor compra 1 de buena calidad por el mismo precio. Te va a durar años y no vas a aportar (más) a la destrucción del medio ambiente…"
---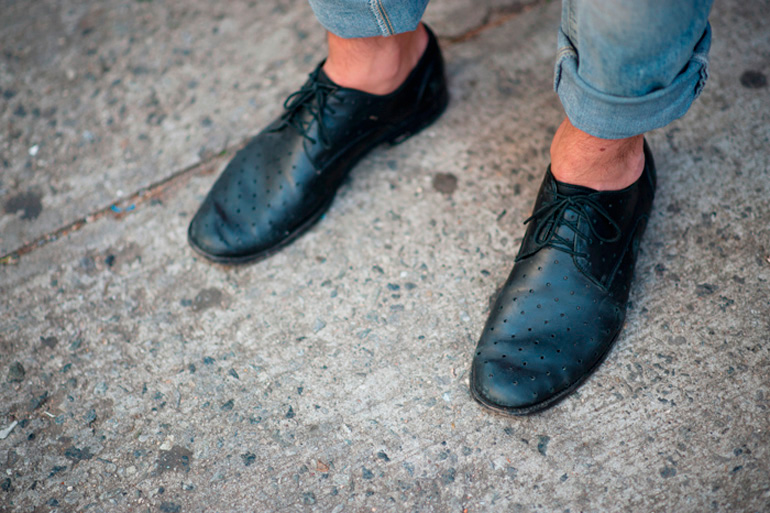 ¿QUÉ HACE EN NY? 
Eduardo trabaja en un start-up que busca revolucionar el mundo de social mobile shopping—DEPOP.
"La forma mas fácil de explicarlo es imaginarse… ¿qué pasaría si eBay e Instagram tuvieran un bebé (si los apps pudieran tener bebés)? …eso sería Depop. Nuestra misión es crear una herramienta con la cual cualquier persona, en cualquier parte del mundo, pueda empezar su propio negocio con una foto desde su teléfono."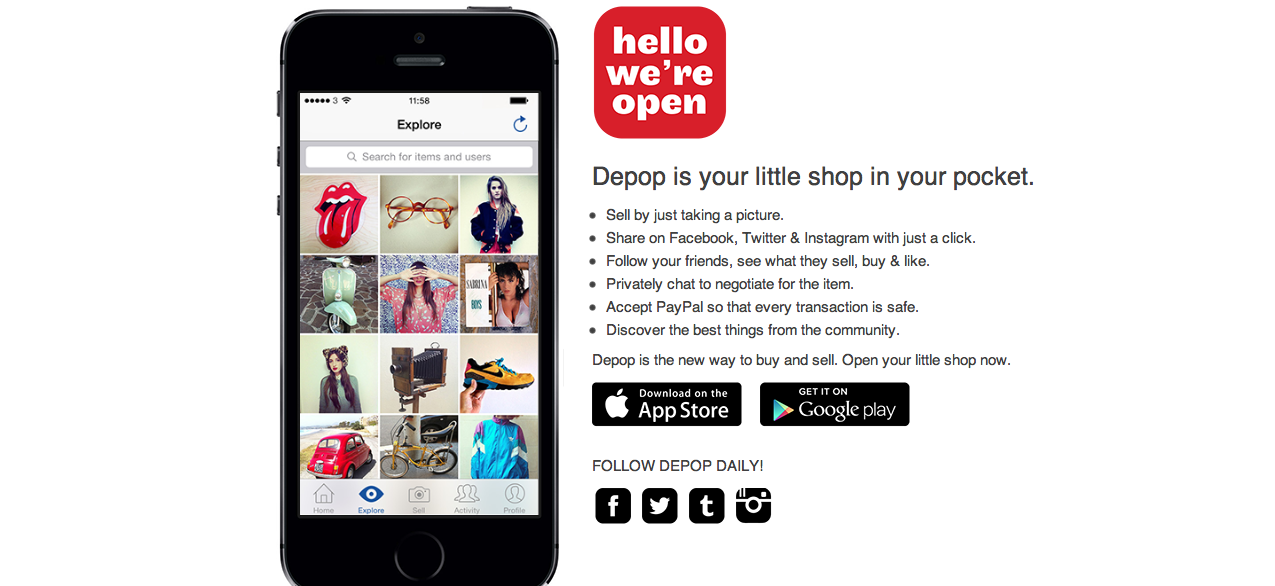 Depop aún no está disponible en Guatemala pero se pueden ver todos los productos creados—bajando el app—aquí.
Para más información: eduardo@depop.com
---
Redacción: Isabel Moino
---
F + BLOOD TYPE GUYS
Real fashion is on the streets with real guys who dress and live fashionable lives.
They don't sell their LOOKS, they own them!
Look Magazine te trae a los verdaderos fashionistas de Guatemala. No te pierdas sus mejores looks.
---