F + BLOOD TYPE: ALLAN GABRIEL
ALLAN GABRIEL 
Un estilo de carácter europeo es lo que define el look de Allan Gabriel. Al vestirse, no se inspira en personas sino en los diferentes estilos que proponen marcas como Ferragamo, Burberry y Psycho Bunny.
 "Lo más importante al vestirse es sentirse cómodo con lo que uno escoge cada día." 
En sus outfits, Allan casi siempre incluye el color rojo, azul, blanco y negro. Todos estos colores son muy versátiles ya que se ven bien tanto de día como de noche y siempre transmiten elegancia.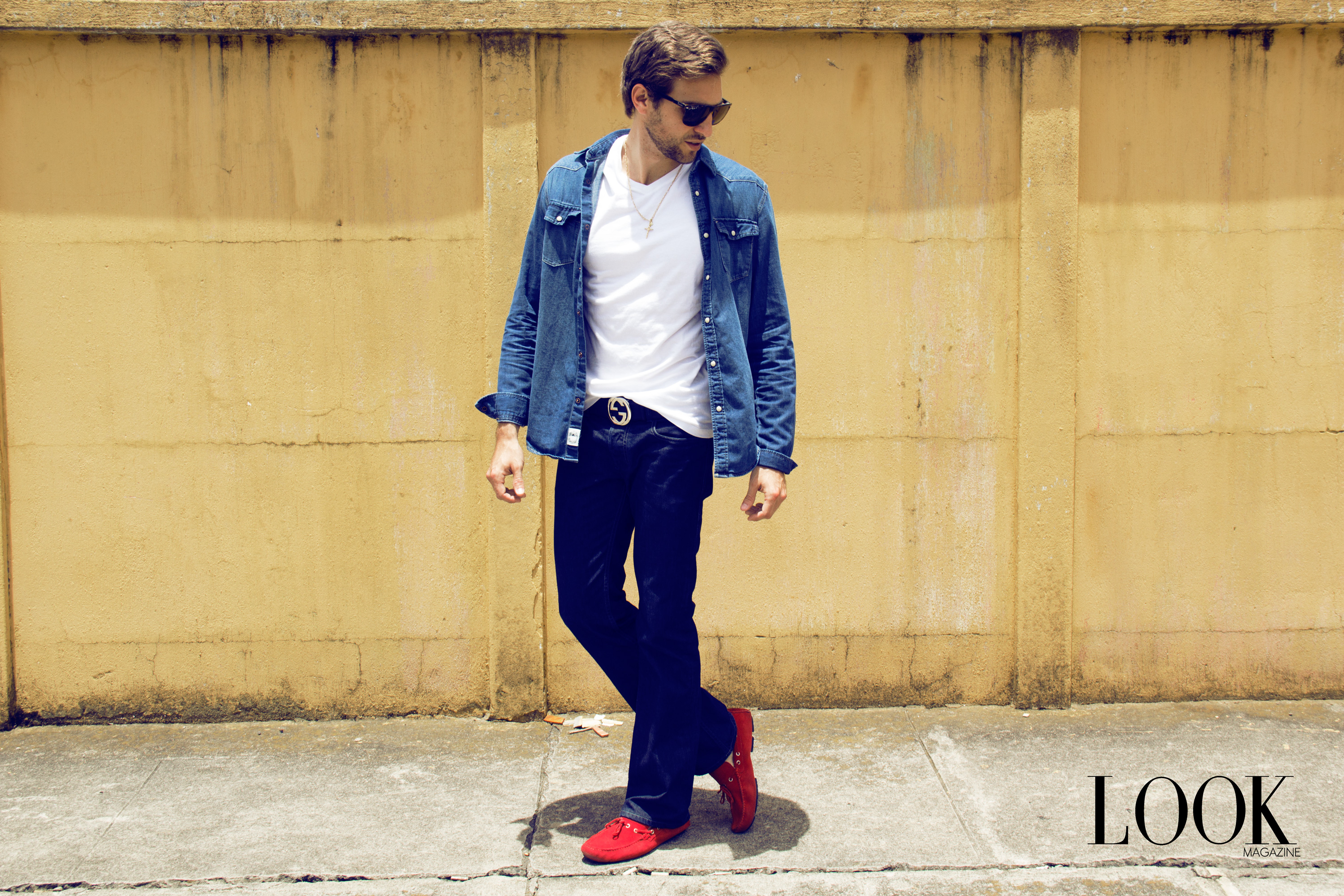 ---
Basics que no pueden faltar en su closet:
Zapatos
Cinchos
Jeans
Camisas de vestir
T-shirts de cuello en V
---
Los accesorios que nunca fallan en darle vida a su look son los cinchos y los lentes. Allan se atreve todos los días a crear su propio estilo experimentando con diferentes outfits, mezclando y probando qué se ve mejor con qué, siempre lo hace conservando su esencia.
"Para sobresalir con lo que te ponés y crear tu propio estilo, te tenés que atrever."
---
Redacción: Isabel Moino
Fotografía: Pepe Valenzuela
---
F + BLOOD TYPE GUYS
Real fashion is on the streets with real guys who dress and live fashionable lives.
They don't sell their LOOKS, they own them!
Look Magazine te trae a los verdaderos fashionistas de Guatemala. No te pierdas sus mejores looks.
---