7 statement looks for a cool look this holiday season
Esta temporada, arma looks memorables para que lucir espectacular estas fiestas. Aquí te traemos siete recomendaciones para lograr un look preppy y vanguardista que captaran miradas.
1. White pants and a knitted sweater
Los pantalones blancos son un must para el clóset de toda mujer. Puedes combinarlos con cualquier top o blusa, y armar un look rápido y effortless, con mucho estilo. Uno de nuestros picks favorito es este knitted sweater de los característicos rojo, blanco y azul profundo de Tommy Hilfiger.
2. Stripes and more stripes
Una blusa de cuello alto y un pantalón caqui, suenan como una combinación perfecta, y fuera de lo común.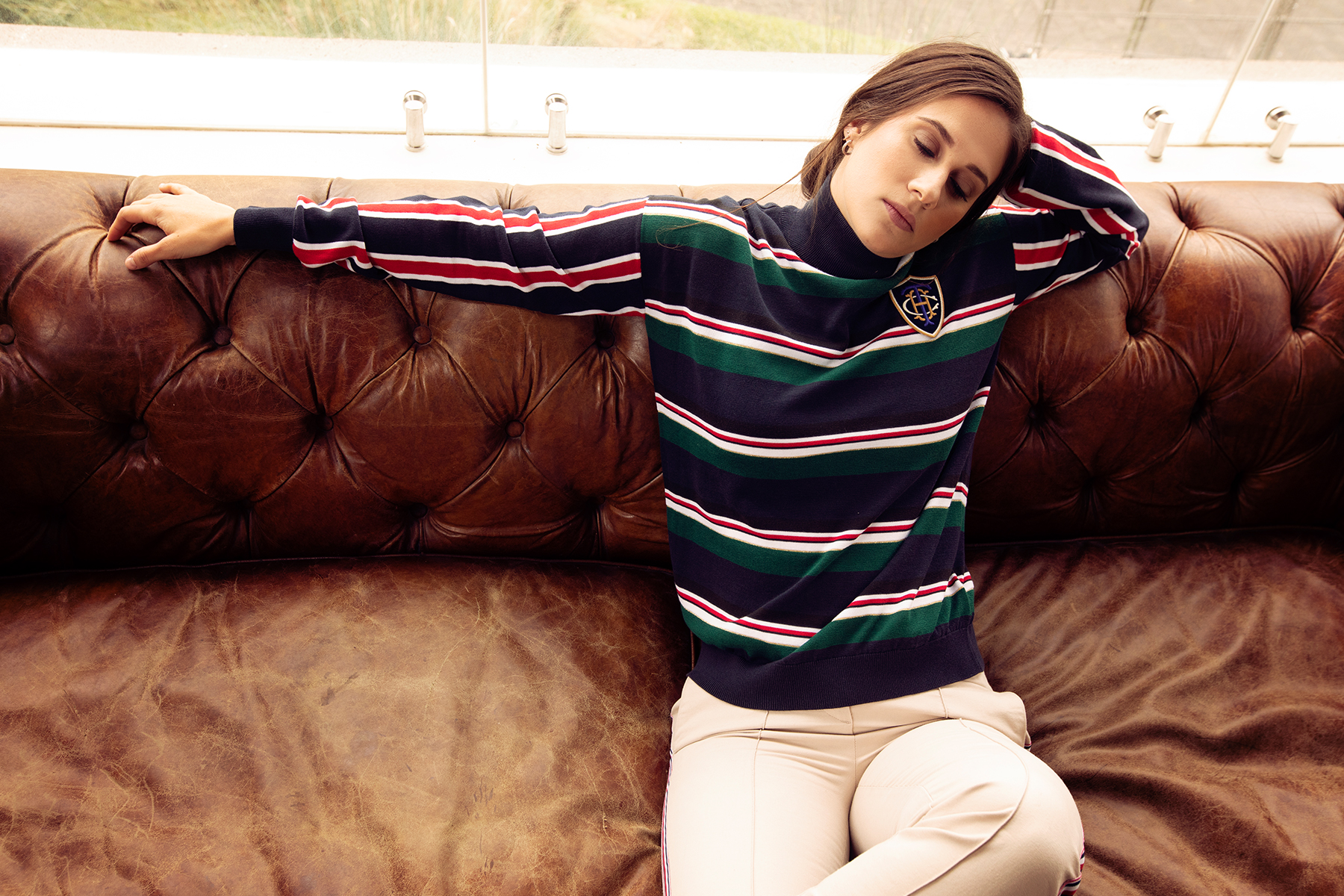 3. Long skirts with combat boots
No hay nada muestre más tu confianza en ti misma, que combinar una delicada y femenina falda, con combat boots. Dale un toque de color a tu outfit con una blusa de detalles rojos para llevarlo más allá.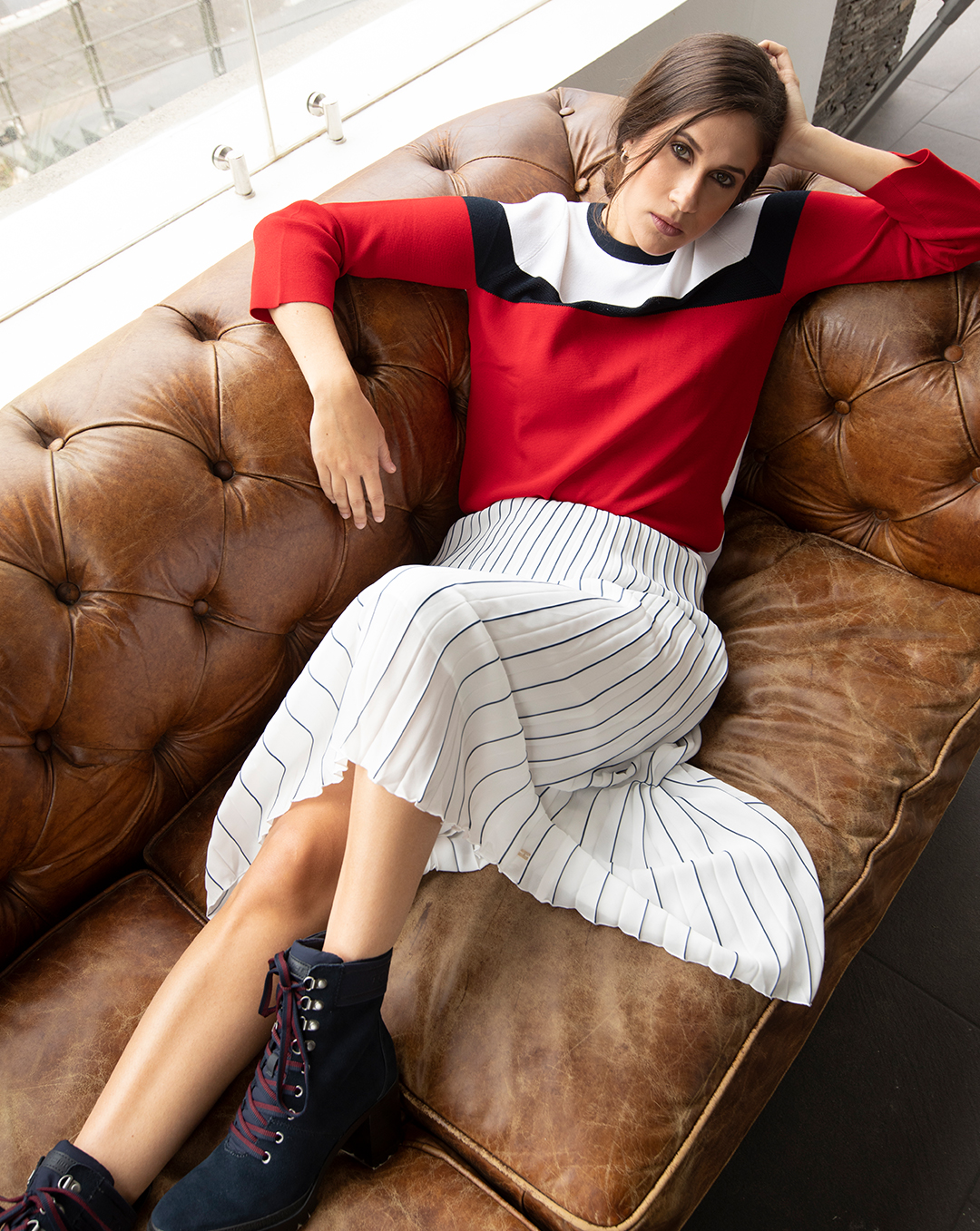 4. Preppy sweater with a monogram
Los monogramas son parte de un statement look. Te recomendamos combinar un suéter con ese detalle especial con otras piezas que denoten mucha feminidad y estilo.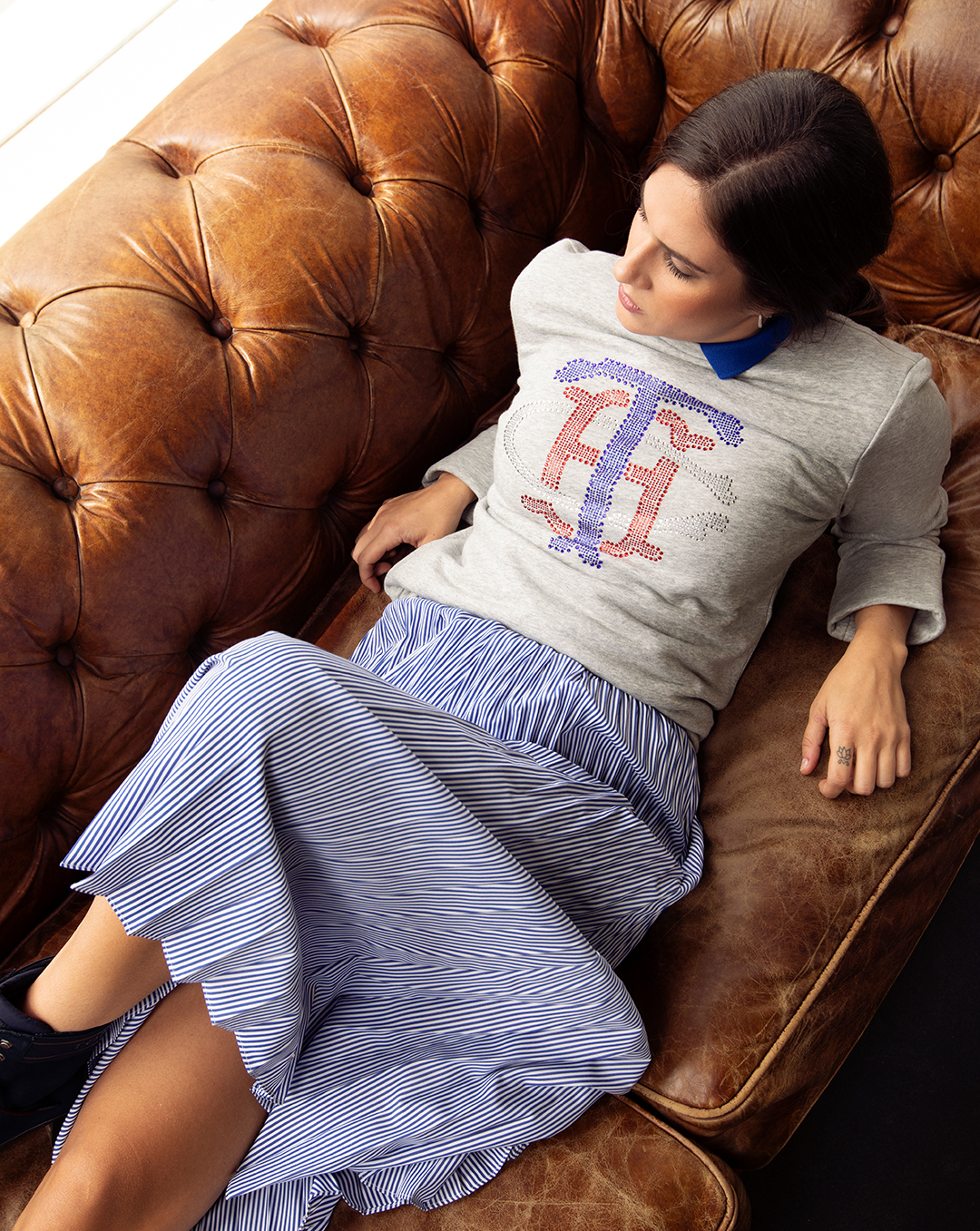 5. Side stripe pants and White sneakers
La combinación de líneas verticales en pantalones y blusas aporta altura a tu figura. Combina ese atuendo con unos sneakers blancos y un atemporal knitted sweater.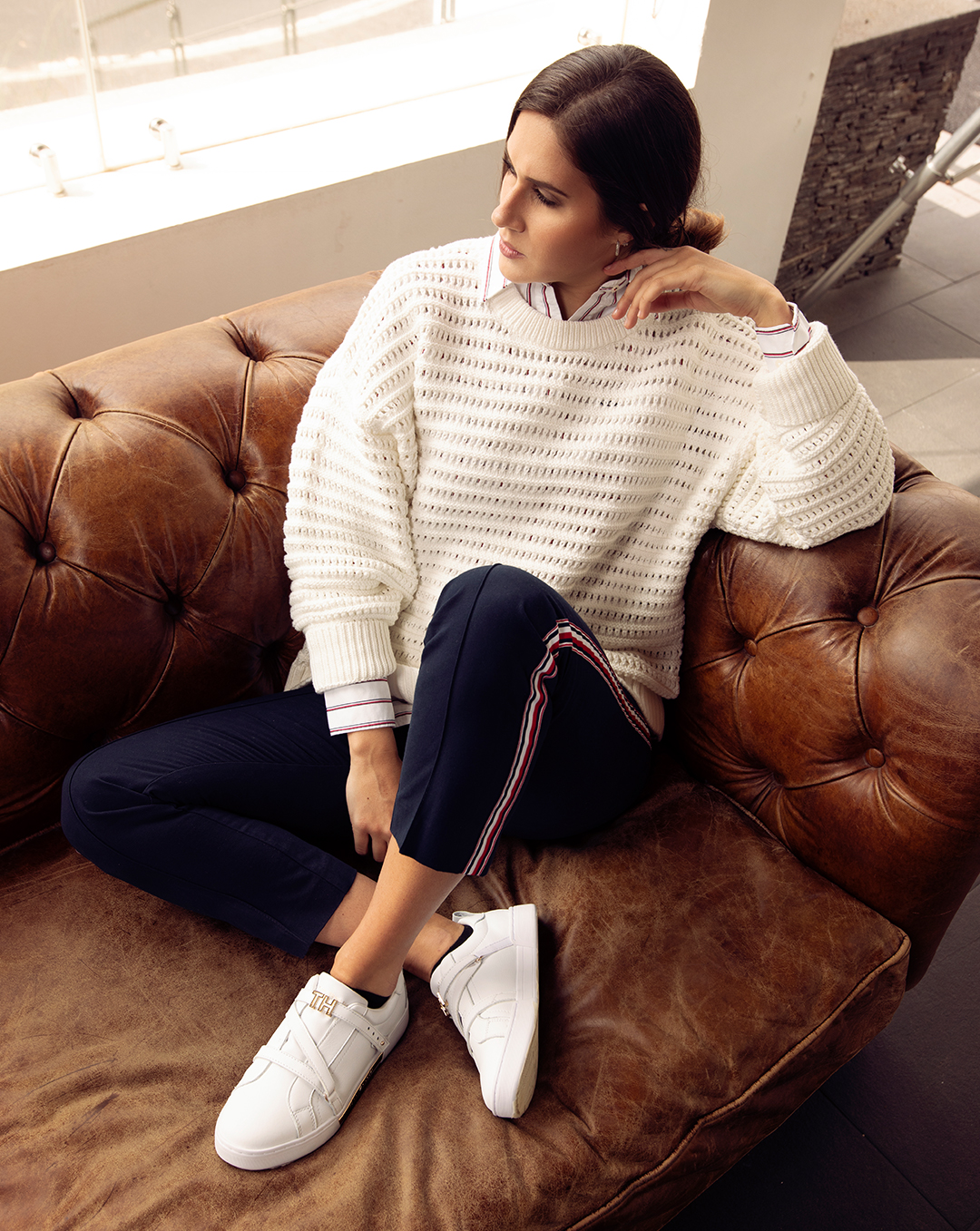 6. A puffy red jacket
Agregar un abrigo rojo resaltará cualquier atuendo. Tommy tiene el perfecto para ti. Puedes combinarlo con cualquier otra prenda, el contraste le dará estilo a tu guardarropa.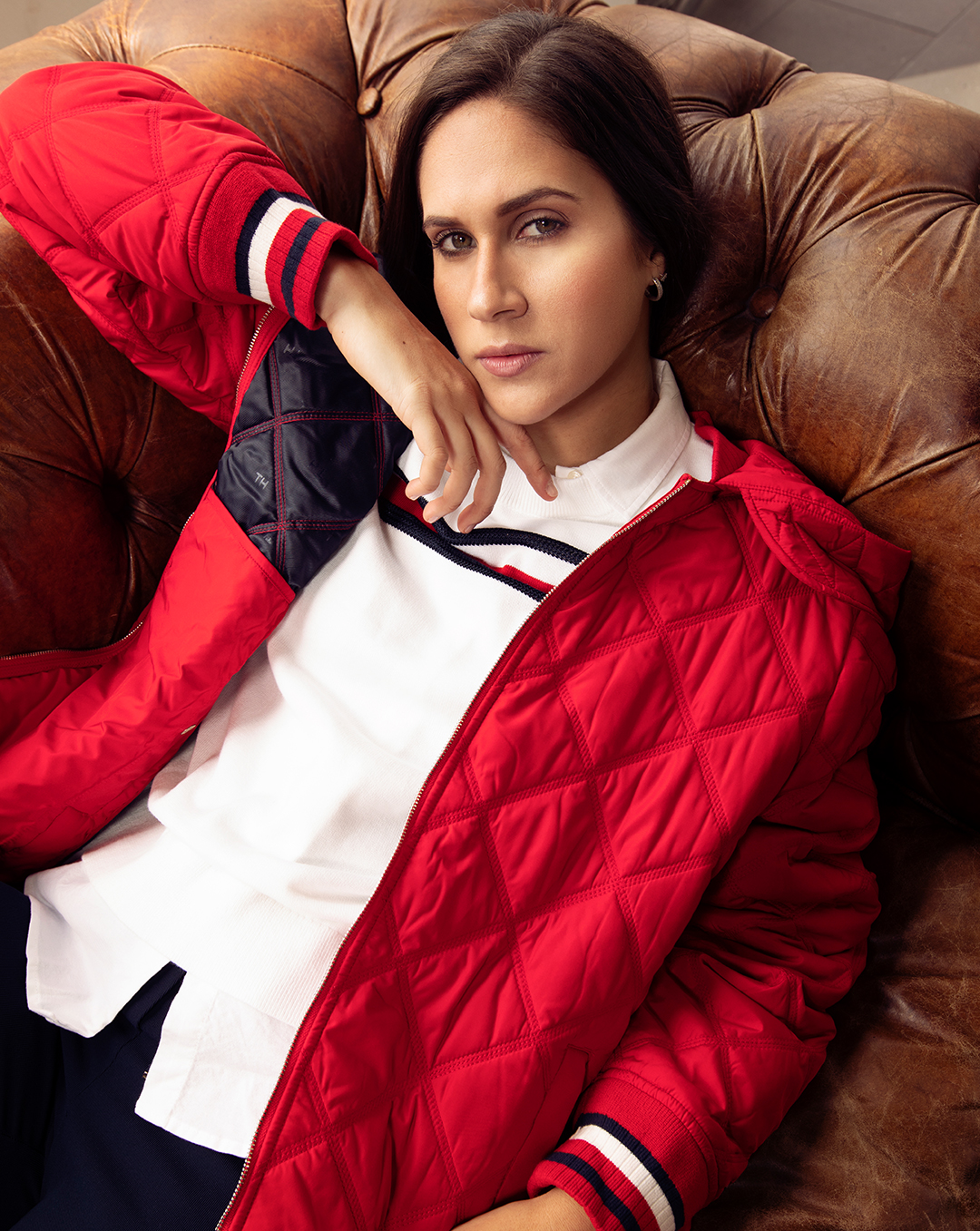 7. The white shirt that never fails
La clásica blusa blanca nunca falla. Combínala con el característico suéter de Tommy para darle un toque más estilizado a tu atuendo.