F + Blood Type: Bárbara Castañeda
Bárbara Castañeda describe su estilo como edgy y prueba de ello son las prendas versátiles y modernas que utiliza día a día teniendo como punto cardinal al vestirse el de siempre disfrutar del proceso.
"Creo que la ropa es un medio de expresión y nos da la energía necesaria para enfrentar los retos diarios".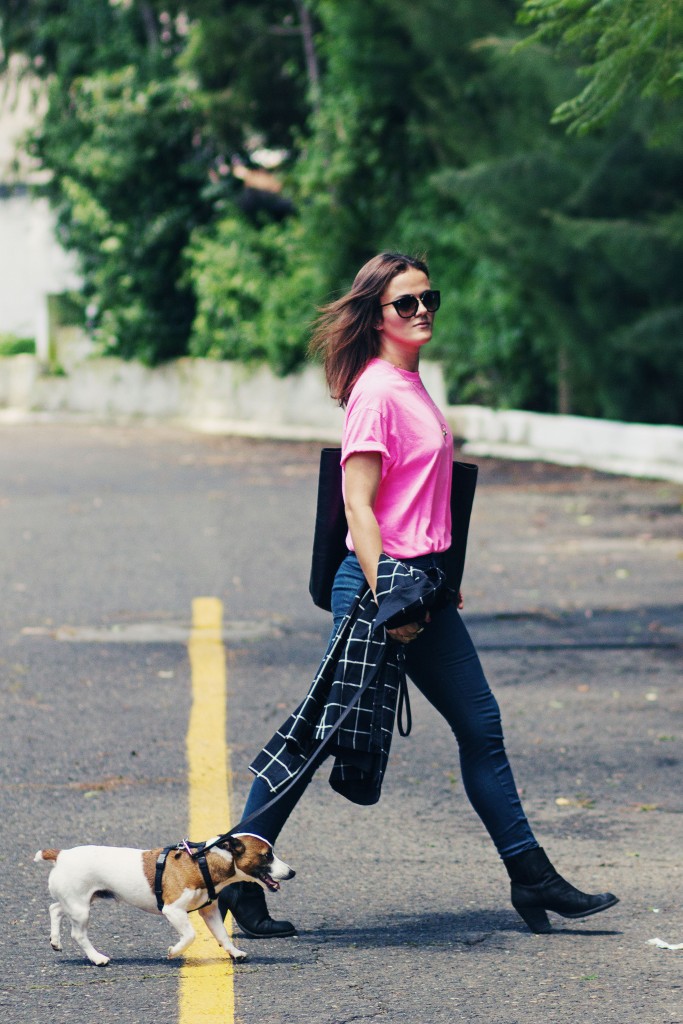 Al vestirse, Bárbara no se inspira en nadie en específico pero el estilo de Amanda Shadforth, la fundadora del conocido blog Oracle Fox, es uno de sus preferidos.
---
Basics que no pueden faltar en su closet:
Jeans
Blusas vintage
Botines
Trench coat
---
El color gris es uno de sus favoritos y es el que más incluye en las piezas que usa al vestirse y el accesorio con el que siempre la verás es un collar con dijes que usa como amuleto.
Uno de los consejos más importantes que ha recibido Bárbara en el área de moda ha sido de su esposo Esteban el cual la impulsa a no tener miedo en hacer combinaciones fuera de lo común.
Entre sus diseñadores y marcas preferidas se encuentran varios diseñadores emergentes que están dando de que hablar en la moda internacional por su estilo moderno y minimalista. "Me gusta el trabajo de Jasmin Shokrian por la simplicidad en sus líneas y estética minimalista. También me gusta Opening Ceremony y Reformation".
---
Redacción: Rita Arévalo
Fotografía: Jose Pablo Anleu y Johannes Blijdenstein
---
F + BLOOD TYPE GIRLS
Real fashion is on the streets with real girls who dress and live fashionable lives.
They don't sell their LOOKS, they own them!
Look Magazine te trae a las verdaderas fashionistas de Guatemala. No te pierdas sus mejores looks.