F + BLOOD TYPE: DANIELA GIRÓN
DANIELA GIRÓN 
El estilo de Daniela cobró más sentido cuando se volvió una working-mom, pues se dio cuenta de las variaciones de su look durante el transcurso del día—de las 8am a las 4pm es uno y de 4pm en adelante y los fines de semana es uno totalmente distinto. Sin embargo, define su estilo como clásico bipolar—atemporal, siempre elegante y femenino.
Daniela, al escoger sus outfits, se recuerda de la regla de oro que le enseño su mamá:
"Nunca más de uno de estos a la vez: escote, ajustado o corto". 
La combinación de más de uno, nos comparte Daniela, es un desastre seguro que cambia tu look de chic a cheap, "la sutileza es el arma más sexy de cualquier mujer". Por lo mismo le encanta el estilo de Kerry Washington en su papel en la serie Scandal, Taylor Swift, Cate Blanchett, la princesa Kate Middleton y la Reina Rania de Jordania.
"Todas ellas tienen comparten el ser súper femeninas, clásicas y elegantes. Pueden usar desde un sencillo conjunto de jeans y cardigan hasta mostrarse como verdaderas divas con hermosas combinaciones de sedas, prints, sequins y stilettos. Siempre están perfectamente vestidas para la ocasión."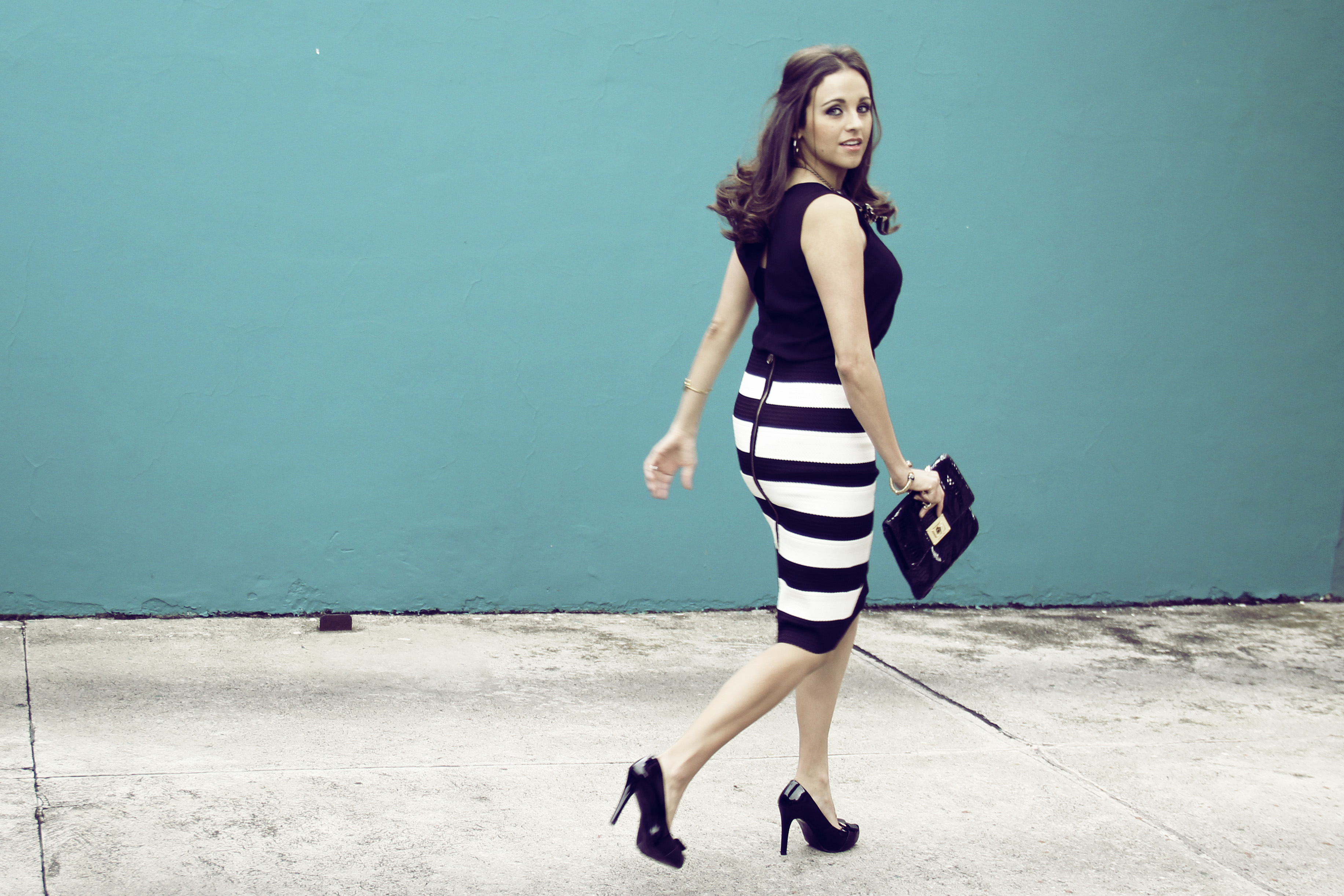 ---
Basics que no pueden faltar en su closet:
¡Bloqueador solar!
Blusa de seda negra
Camisera blanca
Blue jeans
Suéteres
Cardigans en tonos beige
---
Su gama de color favorita son los negros y colores tierras porque son versátiles y siempre se ven elegantes. También le encantan los animal sprints porque le dan vida a sus diferentes looks. Entre los accesorios que resaltan aún más sus outfits se encuentran los aretes, collares—largos, cortos, de colores, de piedras, metálicos, etc. Para Daniela es regla usar alguna pieza de joyería siempre.
Daniela nos demuestra que el ser una working-mom no quiere decir que no puedas tener tu propio estilo, sino al contrario te puede aclarar lo que buscas transmitir es tus outfits.
---
Redacción: Isabel Moino
Fotografía: Pepe Valenzuela
---
F + BLOOD TYPE GIRLS
Real fashion is on the streets with real girls who dress and live fashionable lives.
They don't sell their LOOKS, they own them!
Look Magazine te trae a las verdaderas fashionistas de Guatemala. No te pierdas sus mejores looks.
---