5 tips de belleza que aprendimos en NYFW con M·A·C
Esta temporada, las pasarelas en Nueva York sorprendieron de nuevo no solo por sus innovadoras colecciones si no por las nuevas técnicas de maquillaje que presentaron de la mano de M·A·C Cosmetics. Mónica Niederheitmann de Look Magazine tuvo la oportunidad de descubrirlas directo desde el backstage de las pasarelas de Carolina Herrera, Zac Posen, Badgley Mischka, Oscar de la Renta, Delpozo y Marchesa. A continuación nos cuenta cinco nuevas técnicas de belleza que aprendió de M·A·C las cuales seguramente se estarán viendo en las tendencias de maquillaje del próximo verano.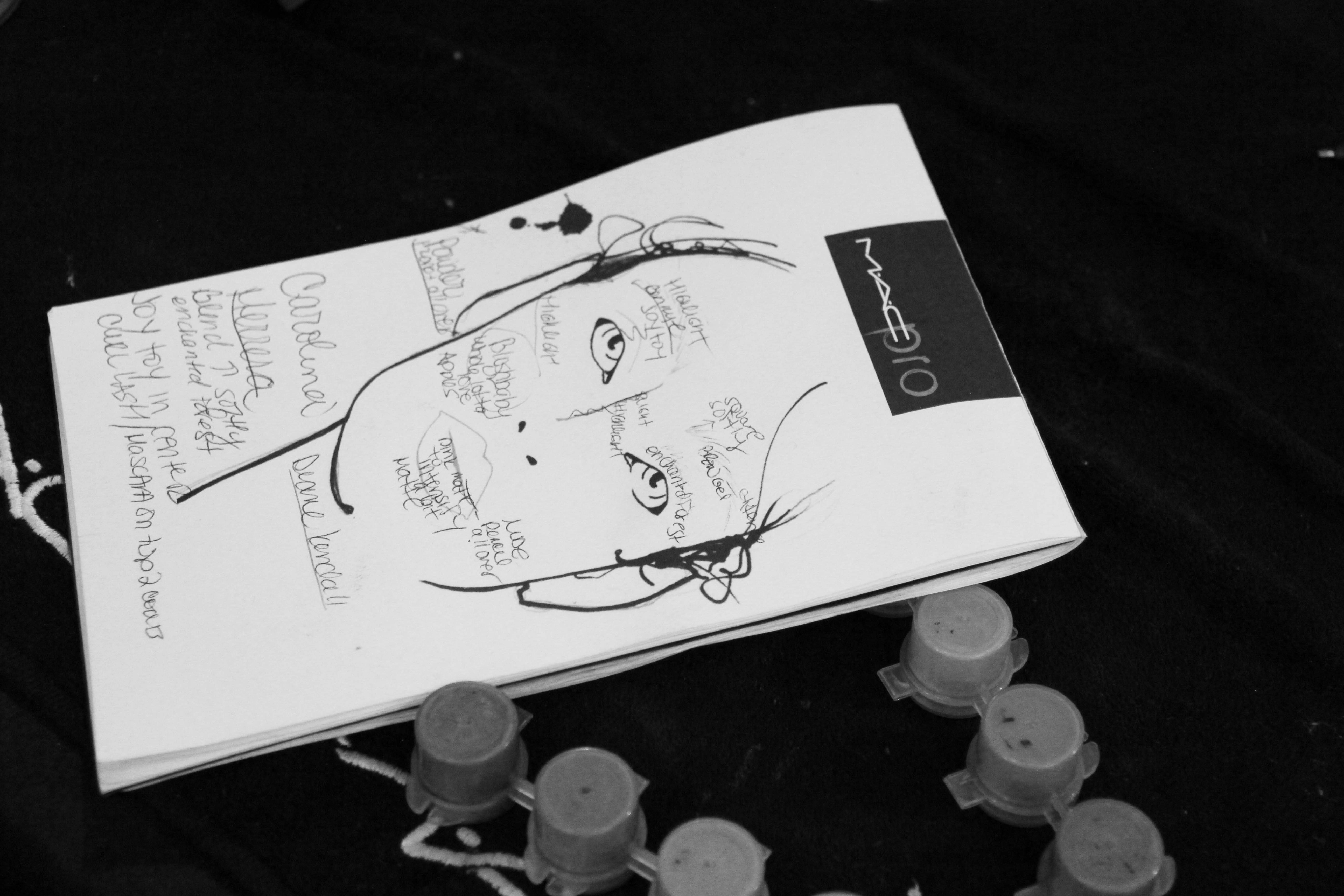 1. Skin is key
Es vital cuidar de tu piel ya que cualquier técnica o estilo de maquillaje sobresaldrá si tienes una piel sana. Para esto, toma mucha agua e hidrata tu piel con cremas hidratantes como el Studio Moisture Cream de M·A·C utilizado en la pasarela de Badgley Mischka, ya que para esta temporada, el maquillaje fue definitivamente ligero.
2. Choose either eyes or lips
Escoge resaltar ya sea tus ojos o labios con un pop of color que complemente tu piel. Puede ser con la ayuda de unas sombras bronce o con un color de labios rosado, coral, rojo o incluso morado. En Marchesa utilizaron Girl About Town o el Flat Out Fabulous Lipstick de M·A·C los cuales son excelentes opciones. Lo importante es que ese pop sea realmente fuerte, no tengas miedo a usar algo que sobresalga.
3. Mix and match
Los make up artists de M·A·C usaron en varias pasarelas la técnica de usar más de un lipstick para crear un color perfecto. Para lograr una duración perfecta del color, una técnica que puedes usar es la de aplicar un lipstick de larga duración mezclado con tu color favorito lo cual hará que el color no desvanezca rápidamente, técnica que utilizaron tanto en Badgley Mischka como Marchesa mezclando hasta 4 colores.
4. Hands on the makeup
Es vital el uso de brochas para crear un maquillaje profesional pero para crear un estilo más natural, no tengas miedo en usar tus dedos para mezclar todo perfectamente. En el caso de la pasarela de Delpozo, la maquillista Monica Marmo aplicaba la base M·A·C Studio Face and Body Foundation suavemente con los dedos ya que quería que el LOOK fuera más natural.
5. Contouring with highlights!
En vez de oscurecer tu maquillaje con bronceador, utiliza un iluminador ya que esto funciona mejor para un LOOK con contouring natural y fresco. En Zac Posen se aplico el nuevo M·A·C Silver Strobe Cream Shade Extension (disponible en el 2016) perfecto para esta técnica.
---
Redacción: Rita Arévalo
Fotografía: Mónica Niederheitmann